Cultural Center of Novi Sad
Cultural events promotion
Long term cooperation with
Cultural Center of Novi Sad
resulted in numerous promotional campaigns that involved design of posters, programme brochures and other materials necessary for presenting the Center's event programme. At the 12th exhibition of theatre posters (Sterija Theatre Festival; 2007), visual identity for the 12th INFANT Festival won the First award.
Kulturni centar Novog Sada
Promocija kulturnih događaja
Dugogodišnja saradnja sa
Kulturnim centrom Novog Sada
rezultirala je mnogobrojnim promotivnim kampanjama koje su podrazumevale dizajn plakata, programa i ostalih materijala potrebnih za predstavljanje programa ovog kulturnog centra. Na 12. izložbi pozorišnog plakata (Sterijino pozorje; 2007), vizuelni identitet 12. INFANT festivala osvojio je Prvu nagradu.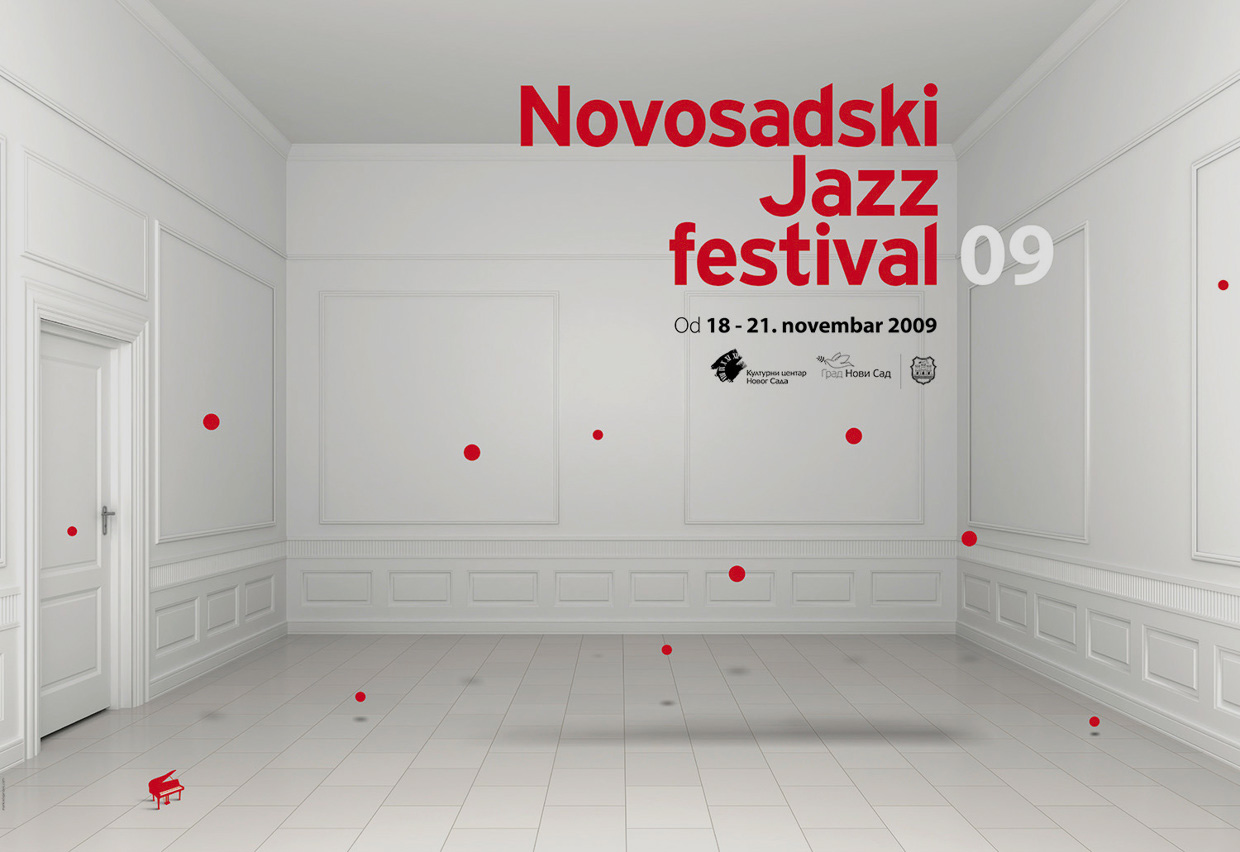 Novi Sad Jazz Festival 2009, promo poster
__________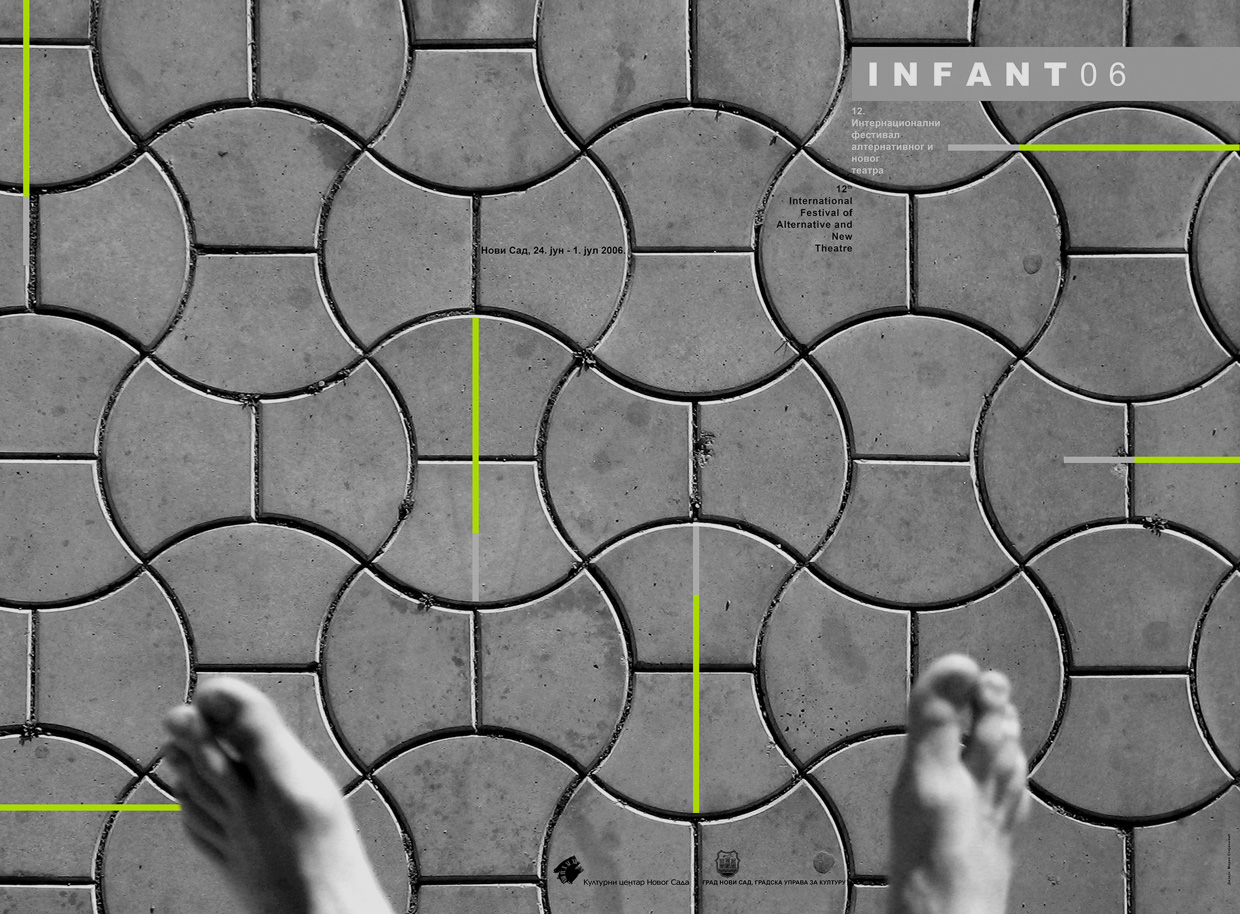 12th INFANT, International Festival of Alternative and New Theatre, promo poster
__________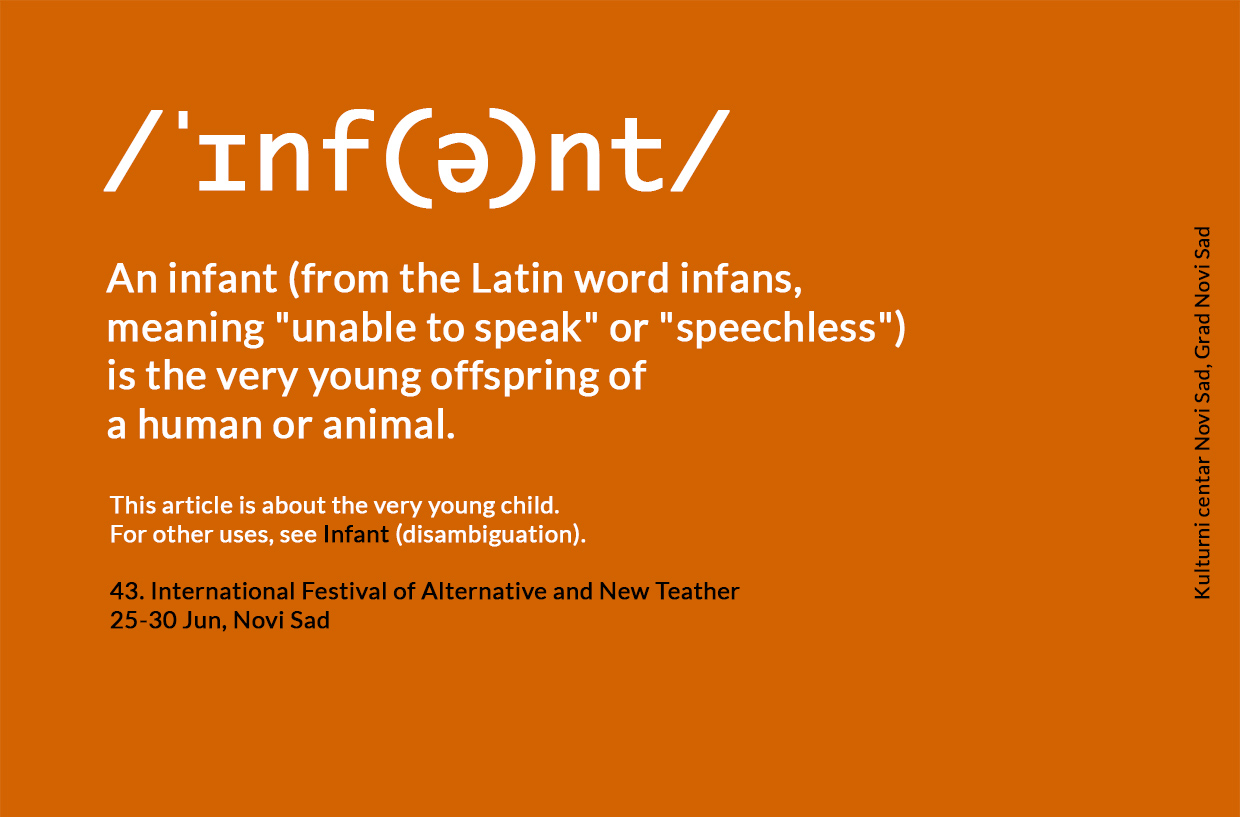 INFANT, poster proposal
__________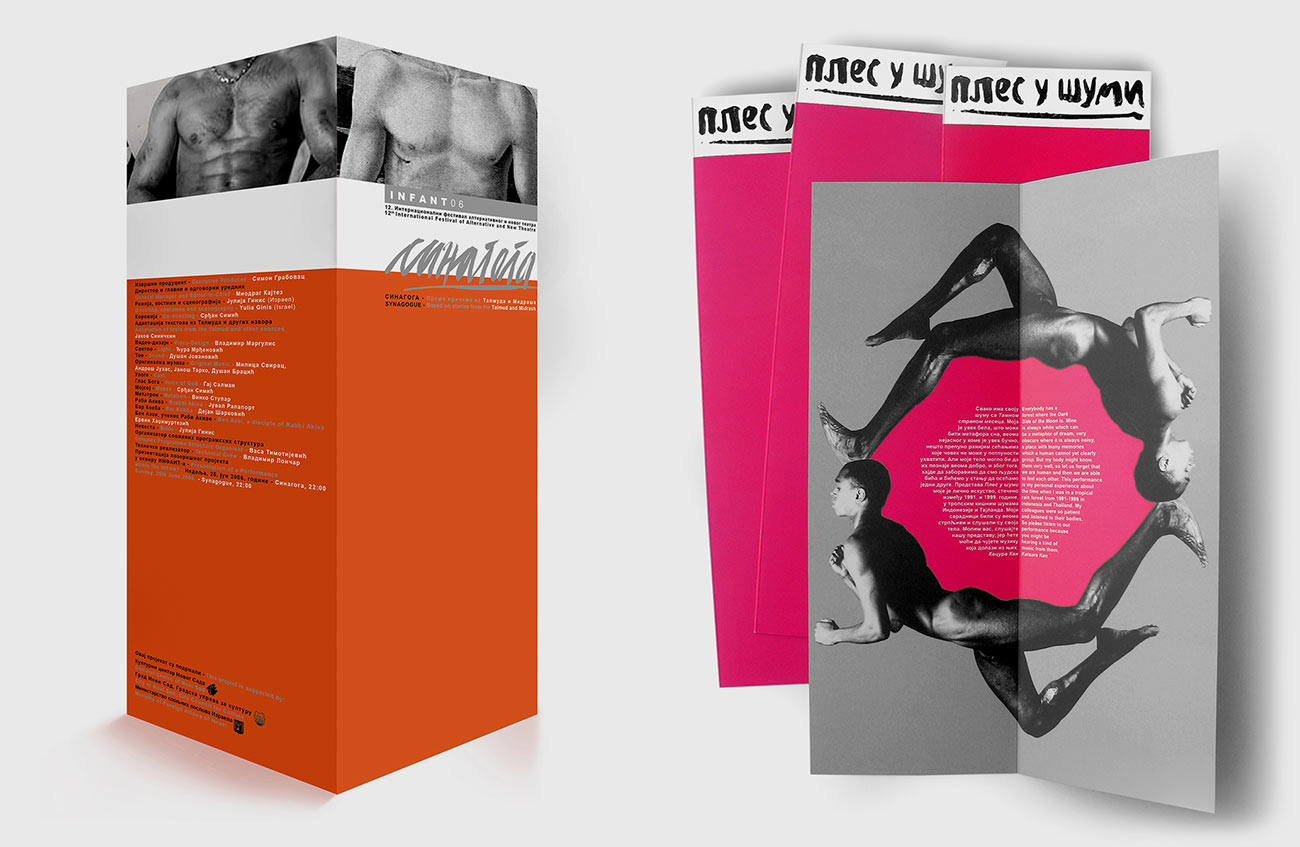 12th INFANT, International Festival of Alternative and New Theatre, programme brochure
__________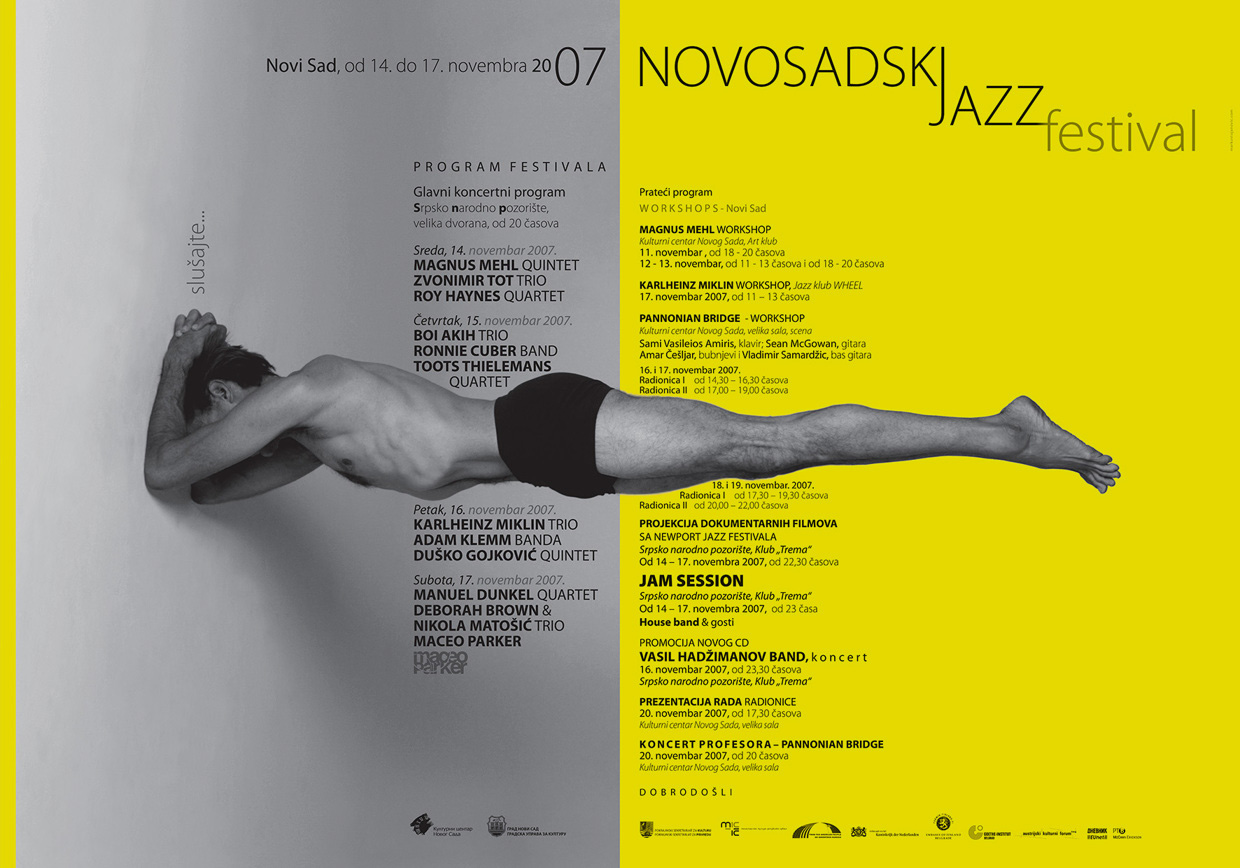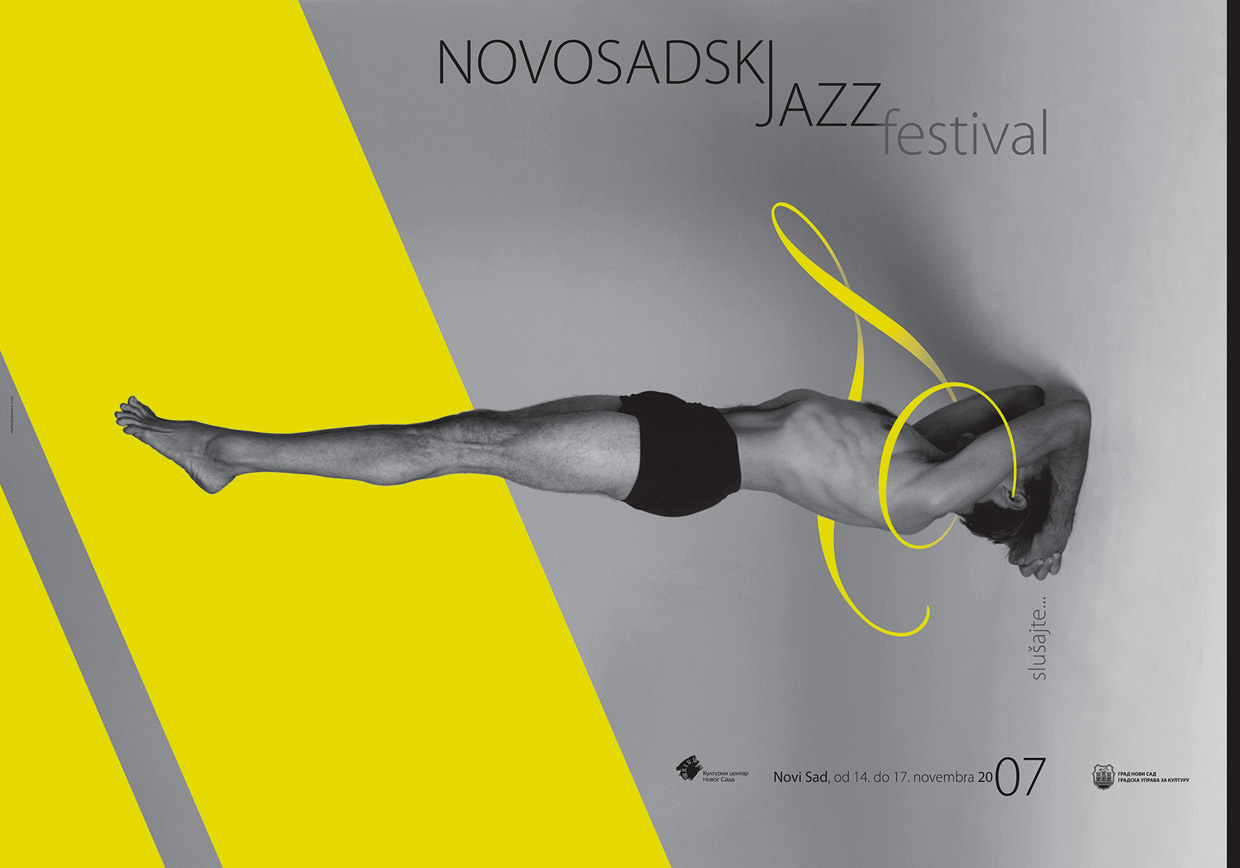 Novi Sad Jazz Festival 2007 – promo poster with festival programme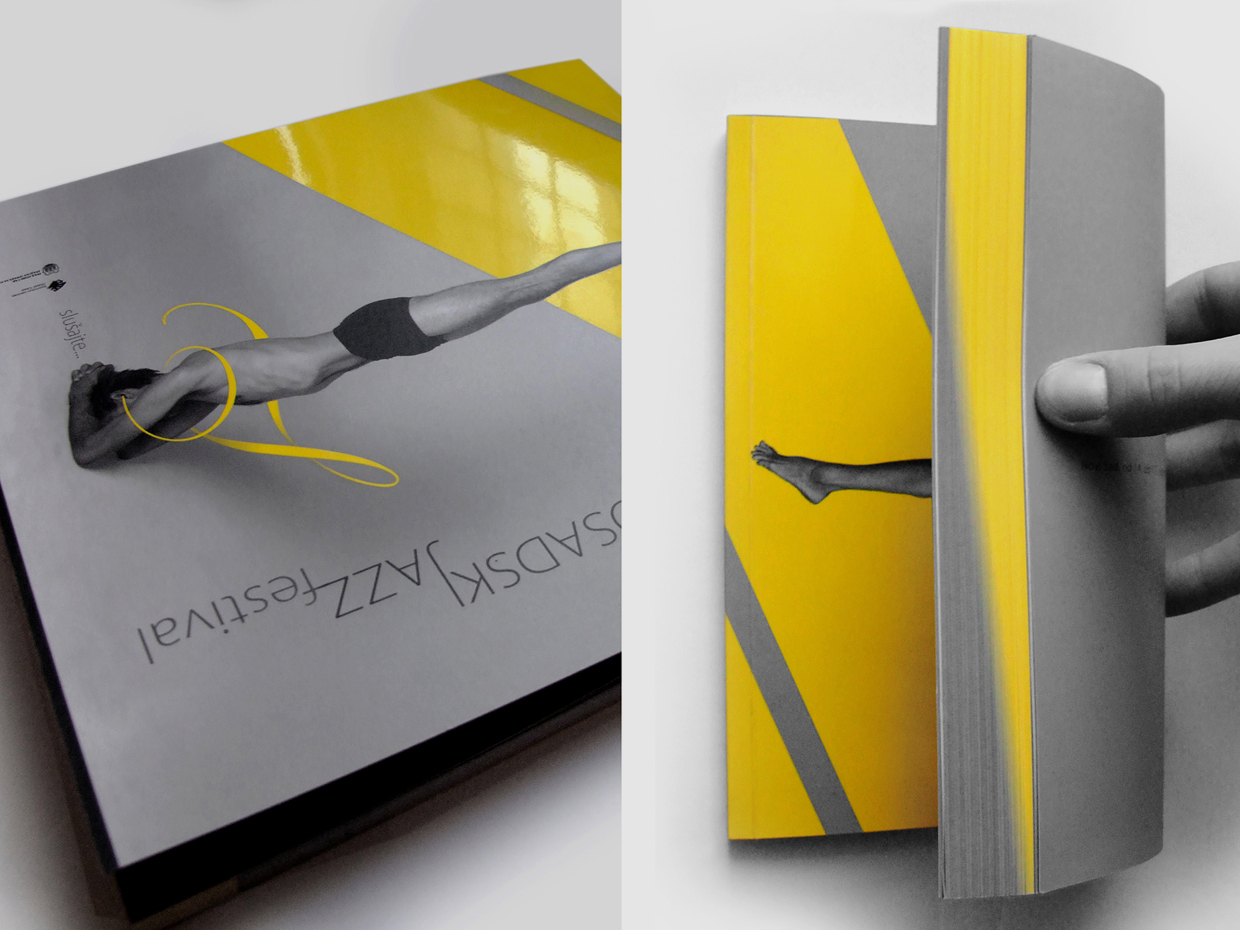 Novi Sad Jazz Festival 2007 – programme booklet
__________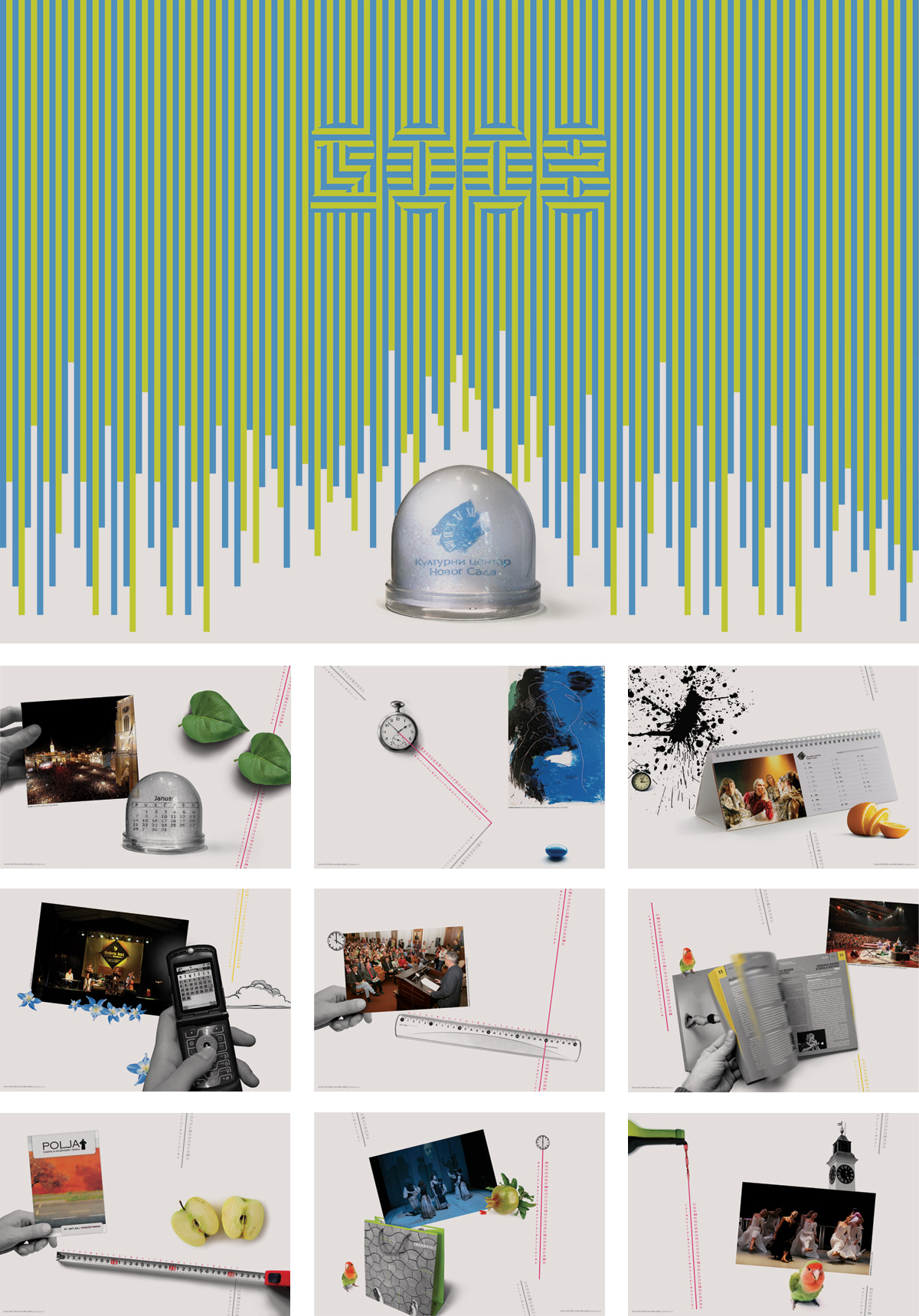 Calendar of Cultural Center of Novi Sad presenting all fields of work in 12 pages
__________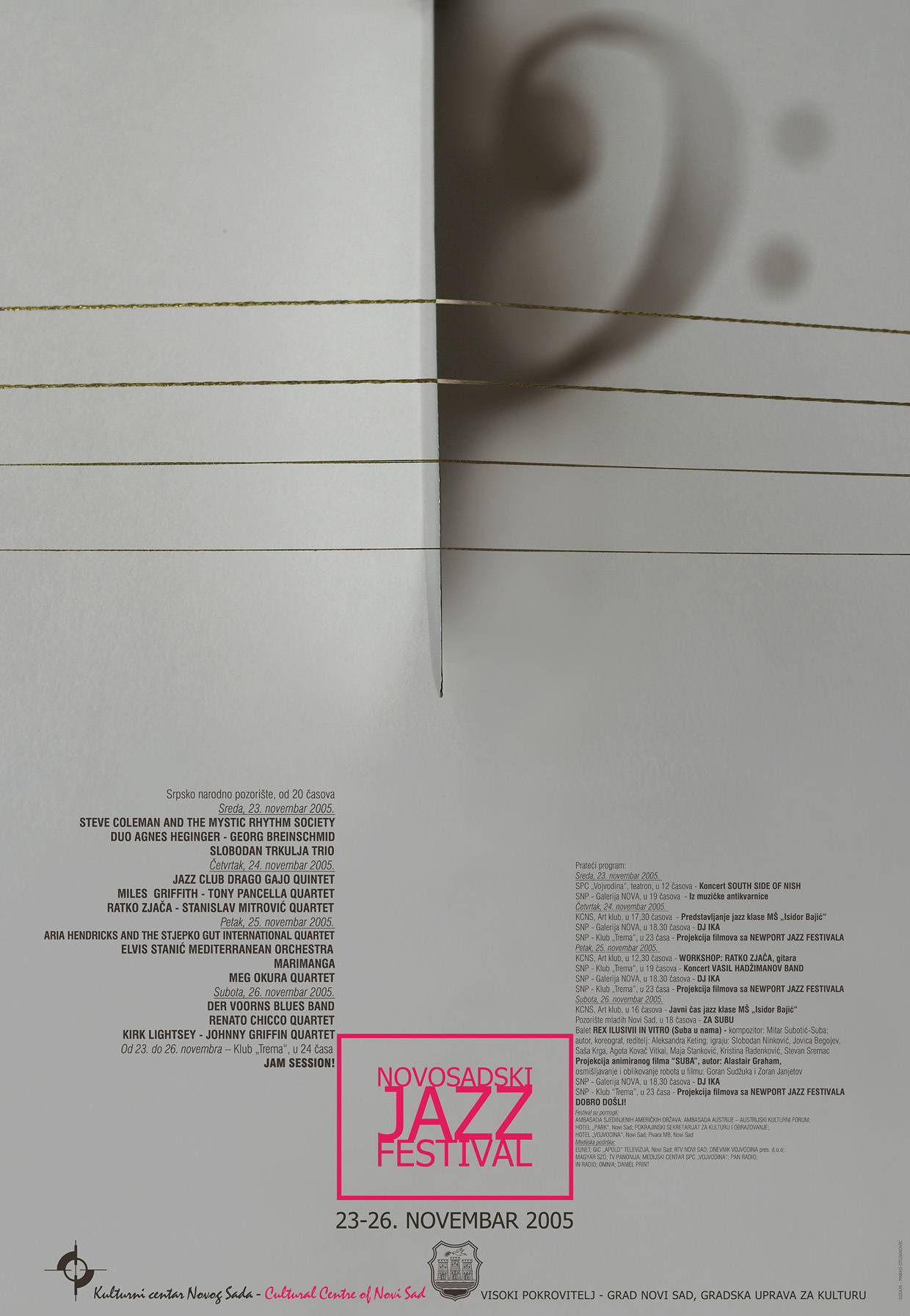 Novi Sad Jazz Festival 2005
__________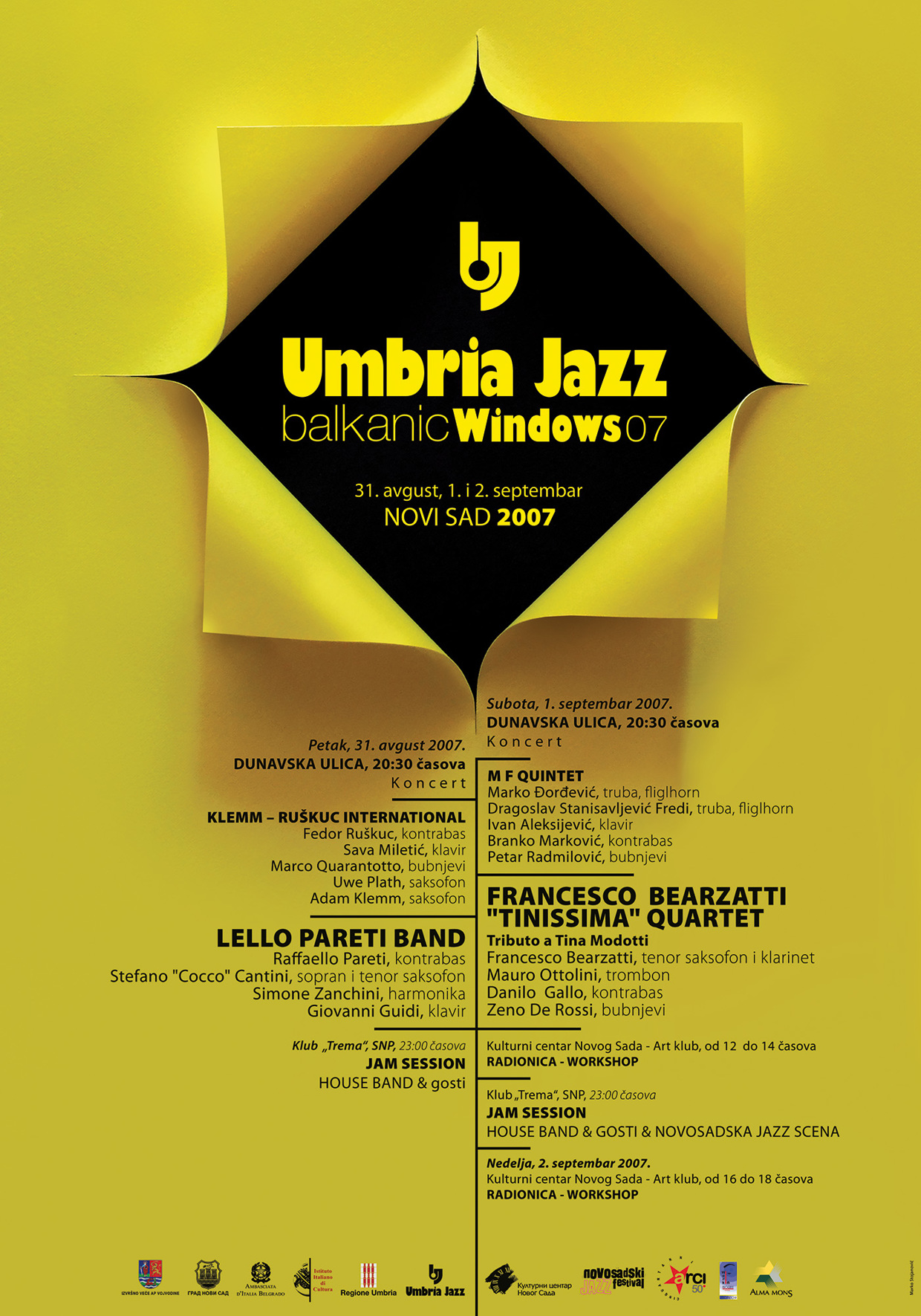 Umbria Jazz Festival 2007
__________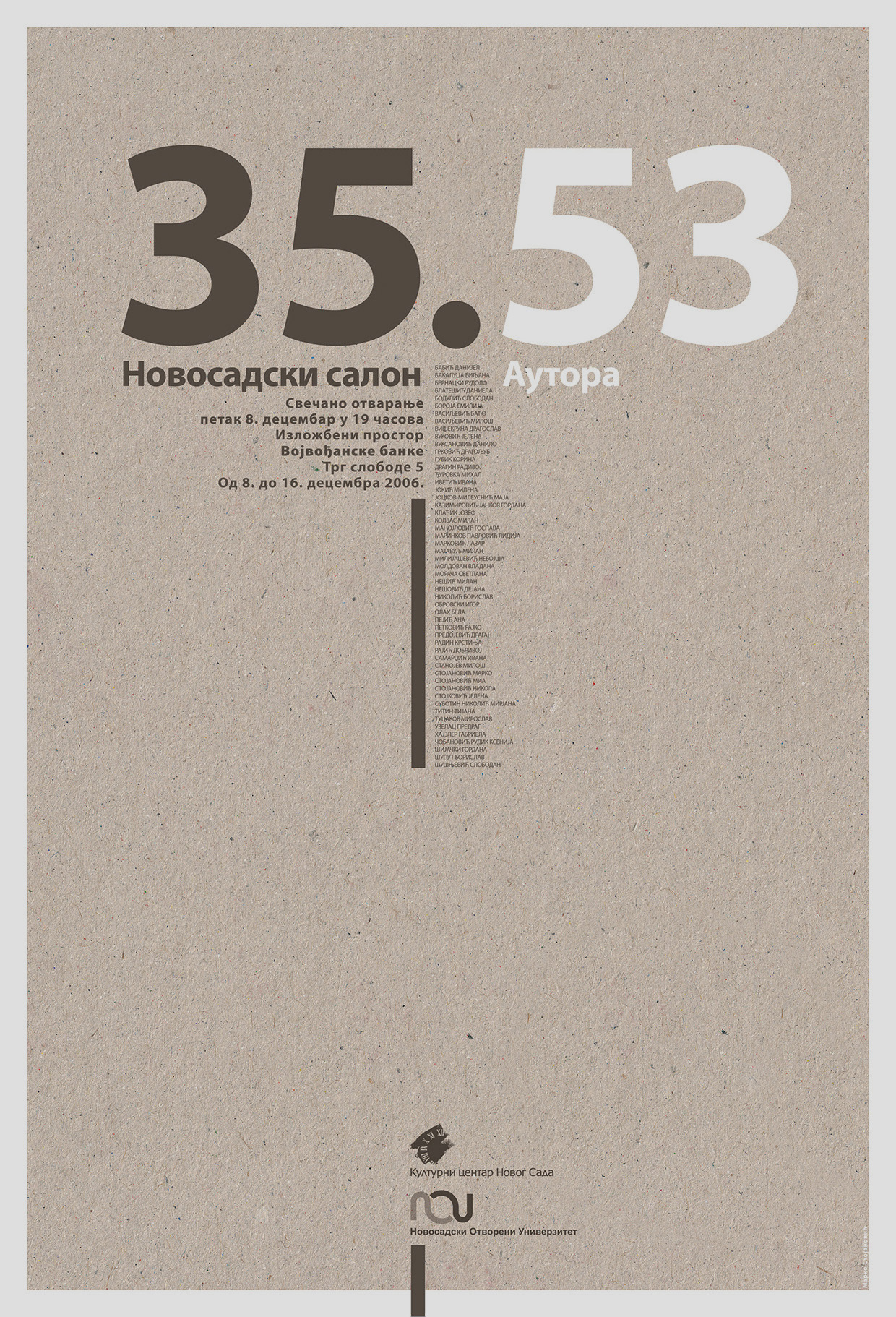 35th Novi Sad salon, poster design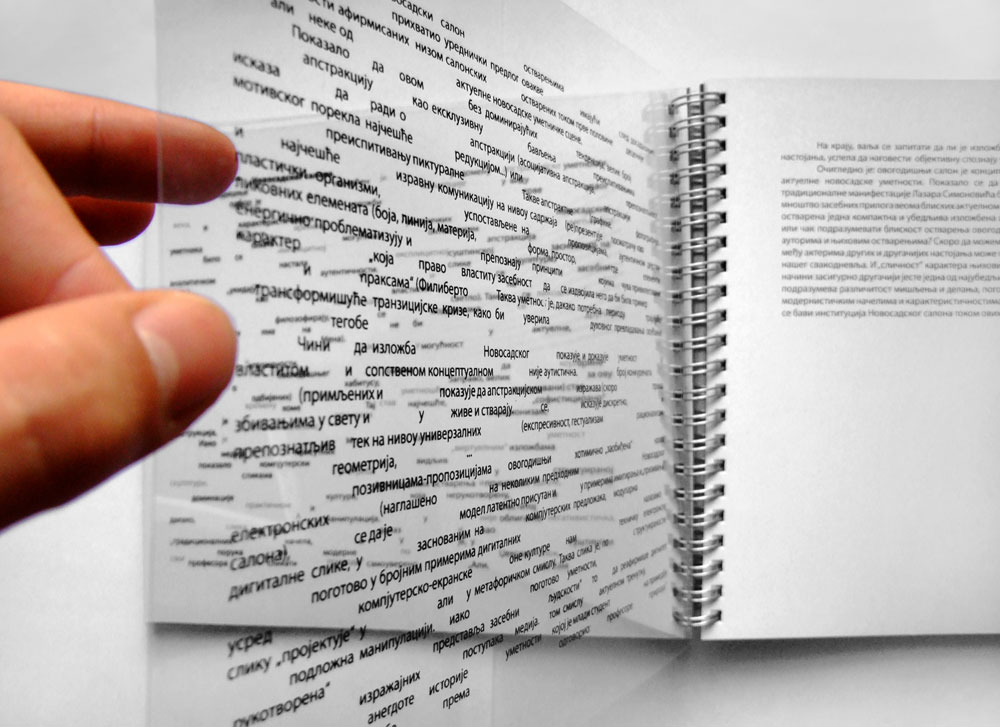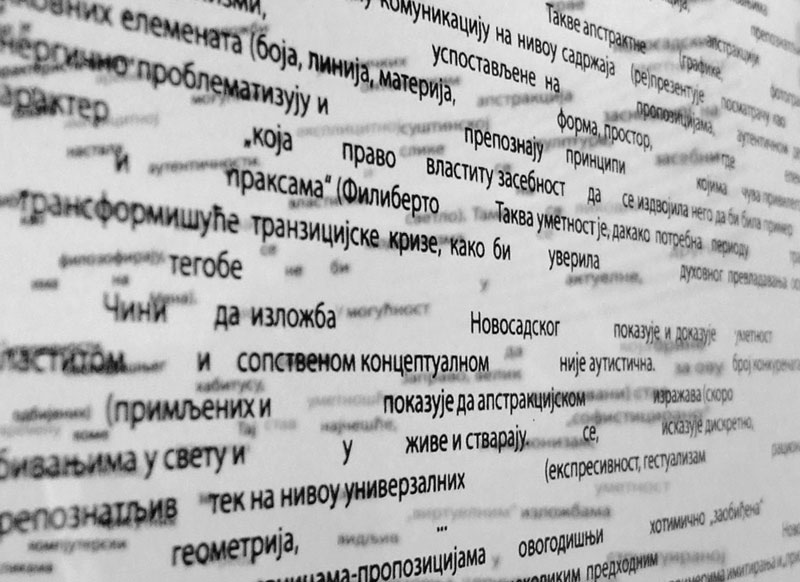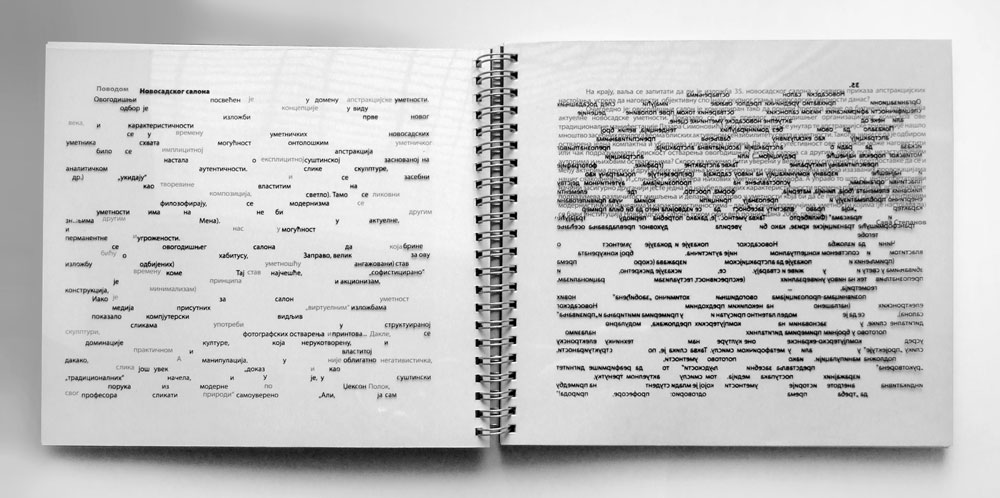 35th Novi Sad salon, catalogue; three separate text layers, printed on one paper and two transparent foils