Poster and CD package design
Members of
Ingmar Piano Duo
are Aleksandar Gligic and Slobodanka Stevic from Novi Sad, Serbia. The duo nurtures the tradition of stimulation and promotion of new classical music for two pianos, composed in Serbia, while it gained the international acclaim with successes made at the competitions in Rome and San Marino. Visual identity in accord with the duo's artistic sensibility was applied through a series of promo posters and design of their CD package. Through it, the symbols of national tradition and history, combined with references to a sequence from one of their videos work together to underline the unique expression of this piano duo.
Dizajn postera i omota CD izdanja
Ingmar Piano Duo
čine Aleksandar Gligić i Slobodanka Stević iz Novog Sada. Duo neguje tra­di­ci­ju sti­mu­li­sa­nja i pro­mo­vi­sa­nja no­ve kla­sič­ne mu­zi­ke za dva kla­vi­ra, kom­po­novane na srpskom podneblju, a. me­đu­na­rod­nu re­pu­ta­ci­ju stekao je us­pe­si­ma na tak­mi­če­nji­ma u Ri­mu i San Ma­ri­nu. Vizuelni identitet u skladu sa senzbilitetom dua primenjen je kroz seriju promotivnih postera, ali i dizajn CD omota. Kroz njega su simboli nacionalne tradicije i istorije u kombinaciji sa referiranjem na sekvencu jednog od njihovih spotova u sprezi radi podcrtavanja jedinstvenog izraza klavirskog dua.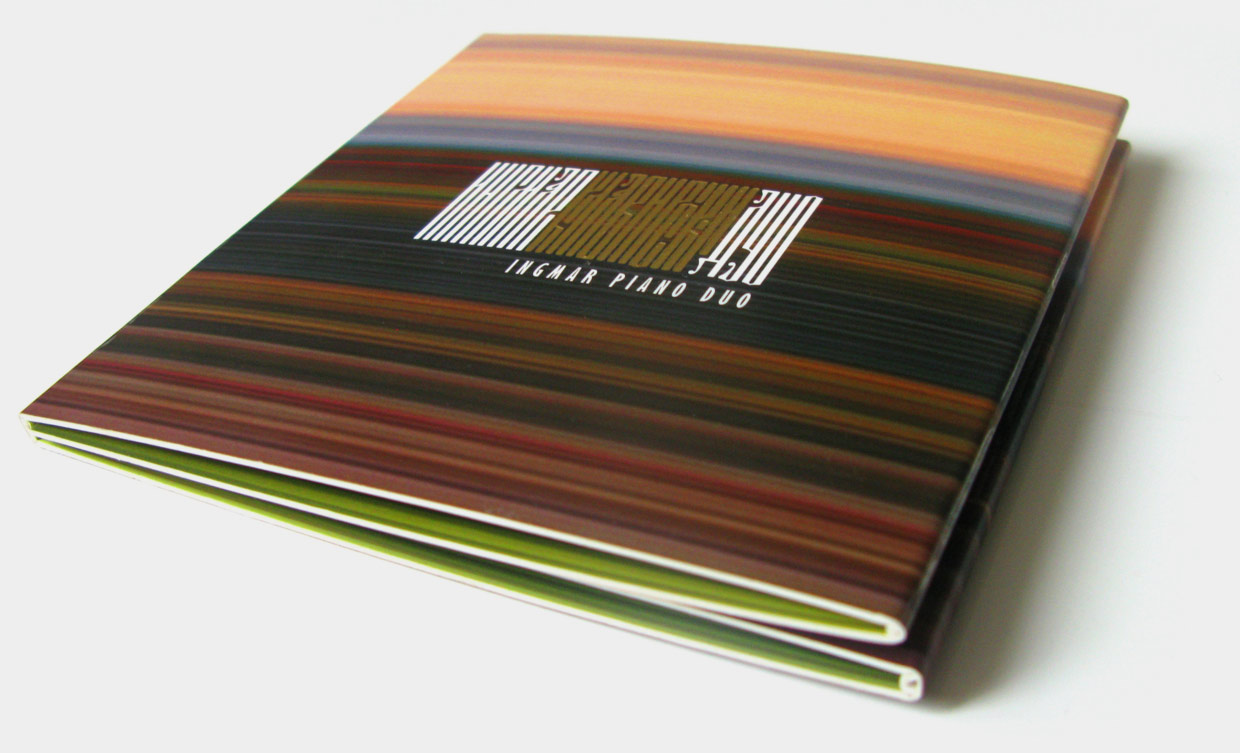 Ingmar Piano Duo CD package design, front page

Ingmar Piano Duo CD package design, inner pages

Ingmar Piano Duo CD package design, inner pages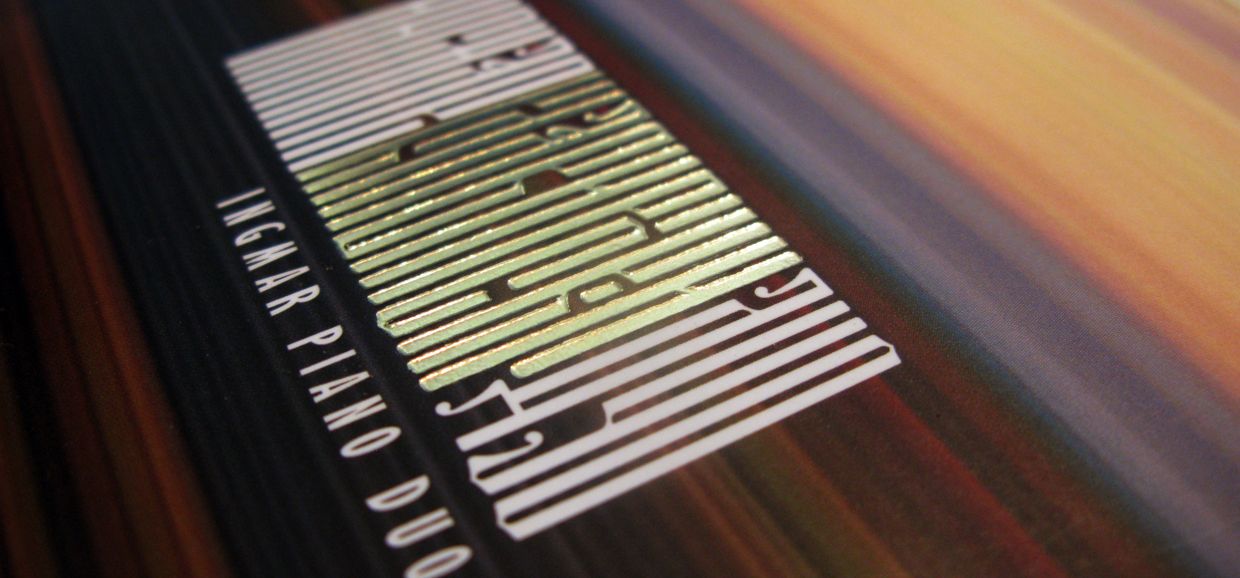 Ingmar Piano Duo CD package design, front page, logo close up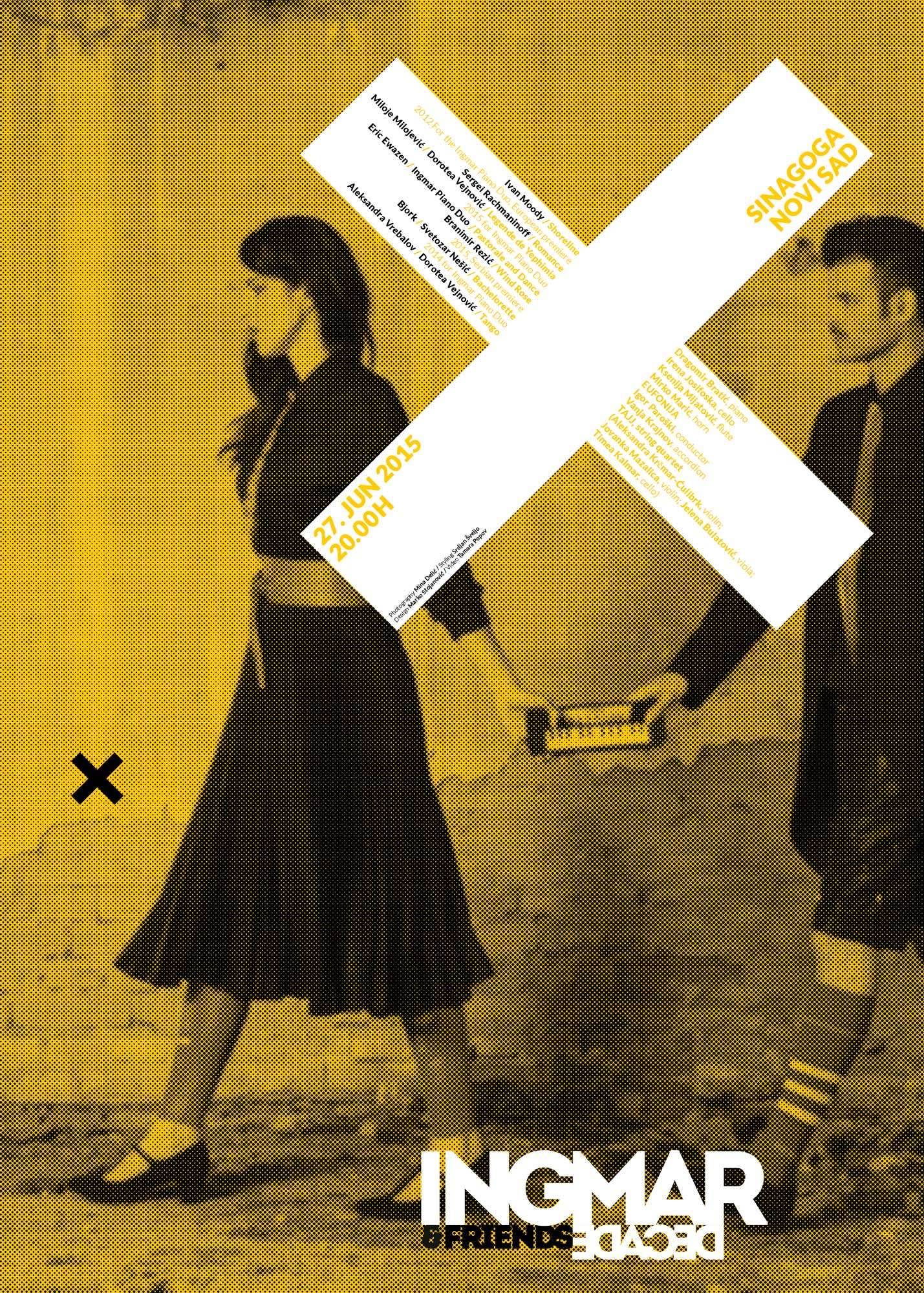 Ingmar & friends, Decade; promo poster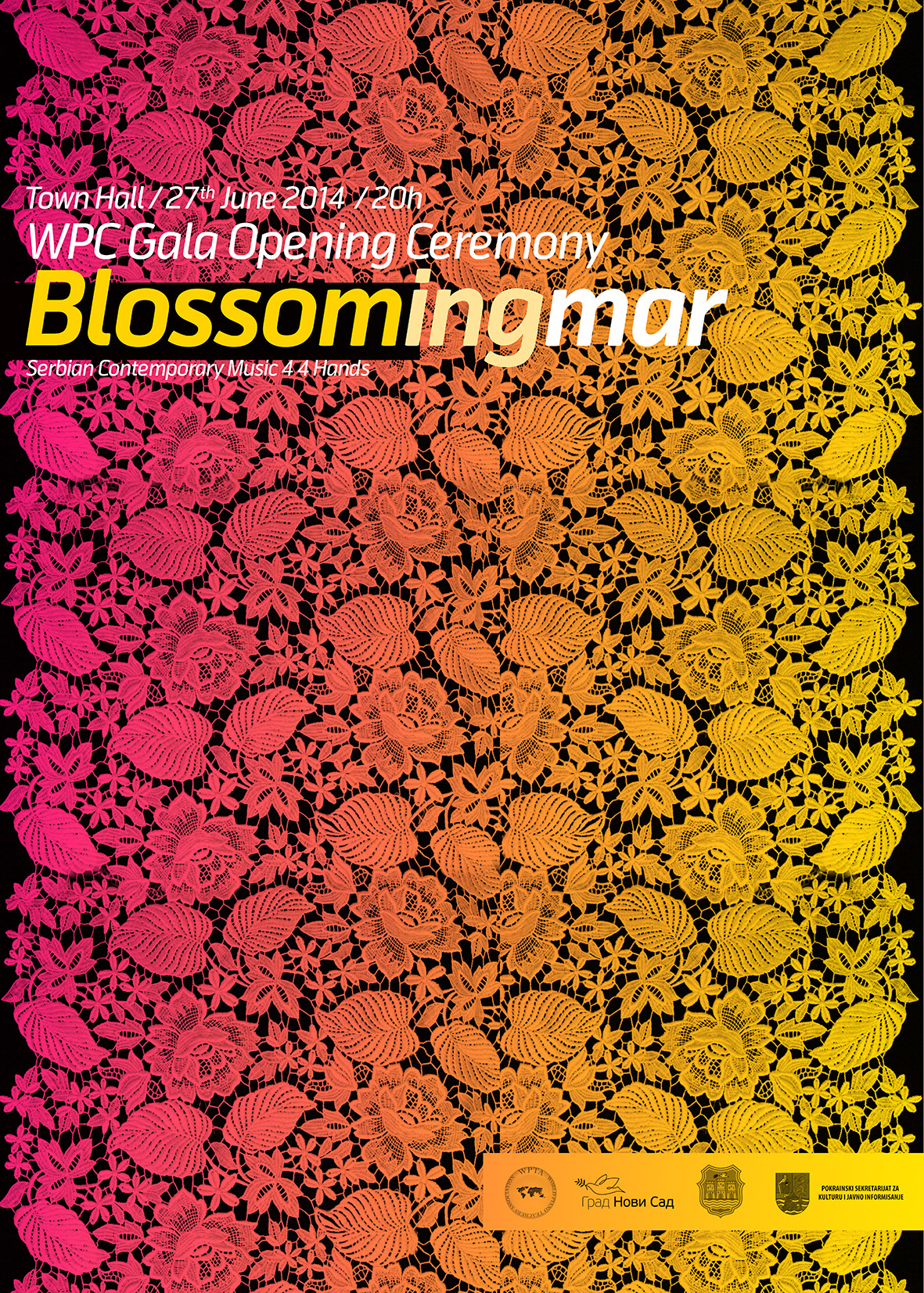 Ingmar Piano Duo, promo poster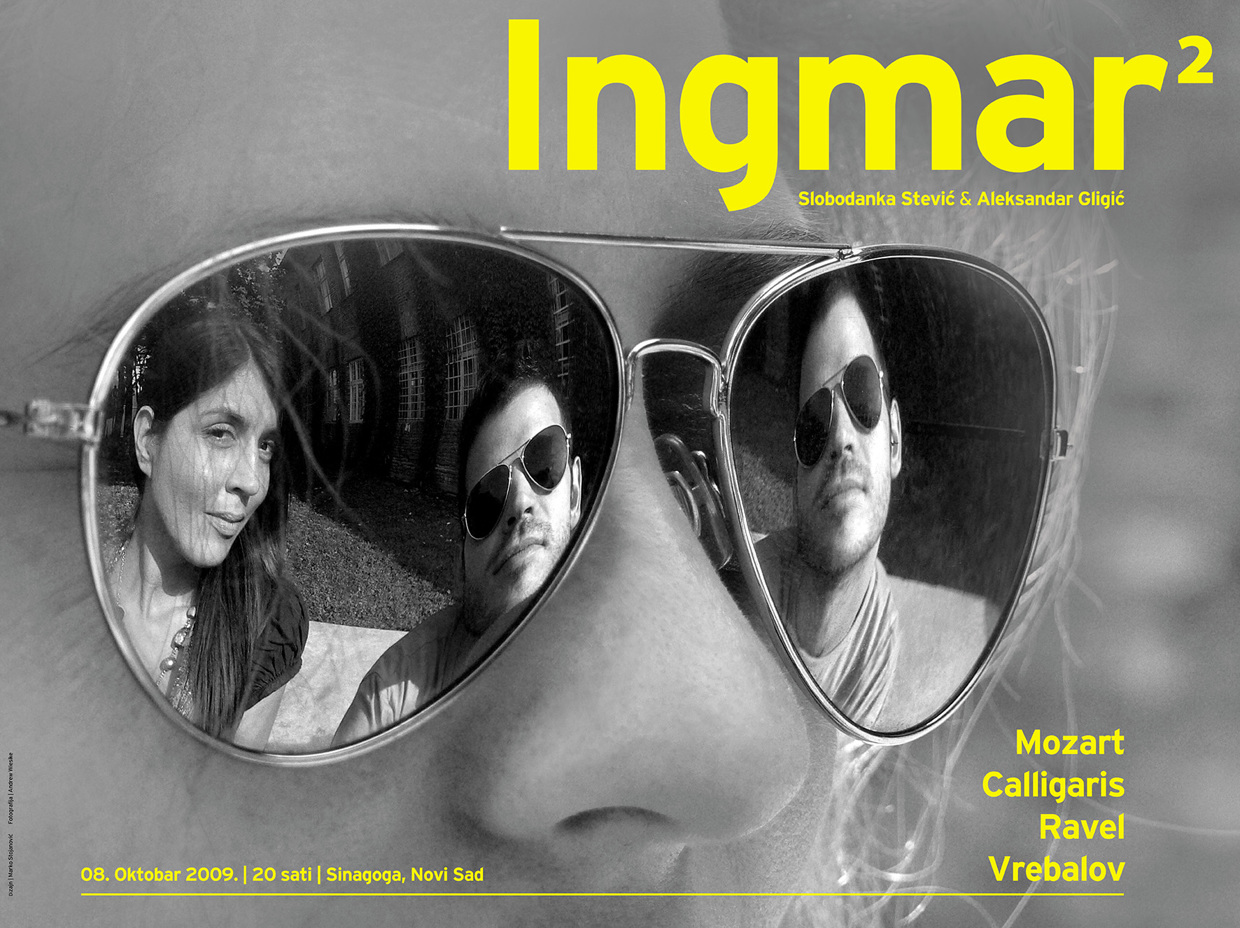 Ingmar Piano Duo, promo poster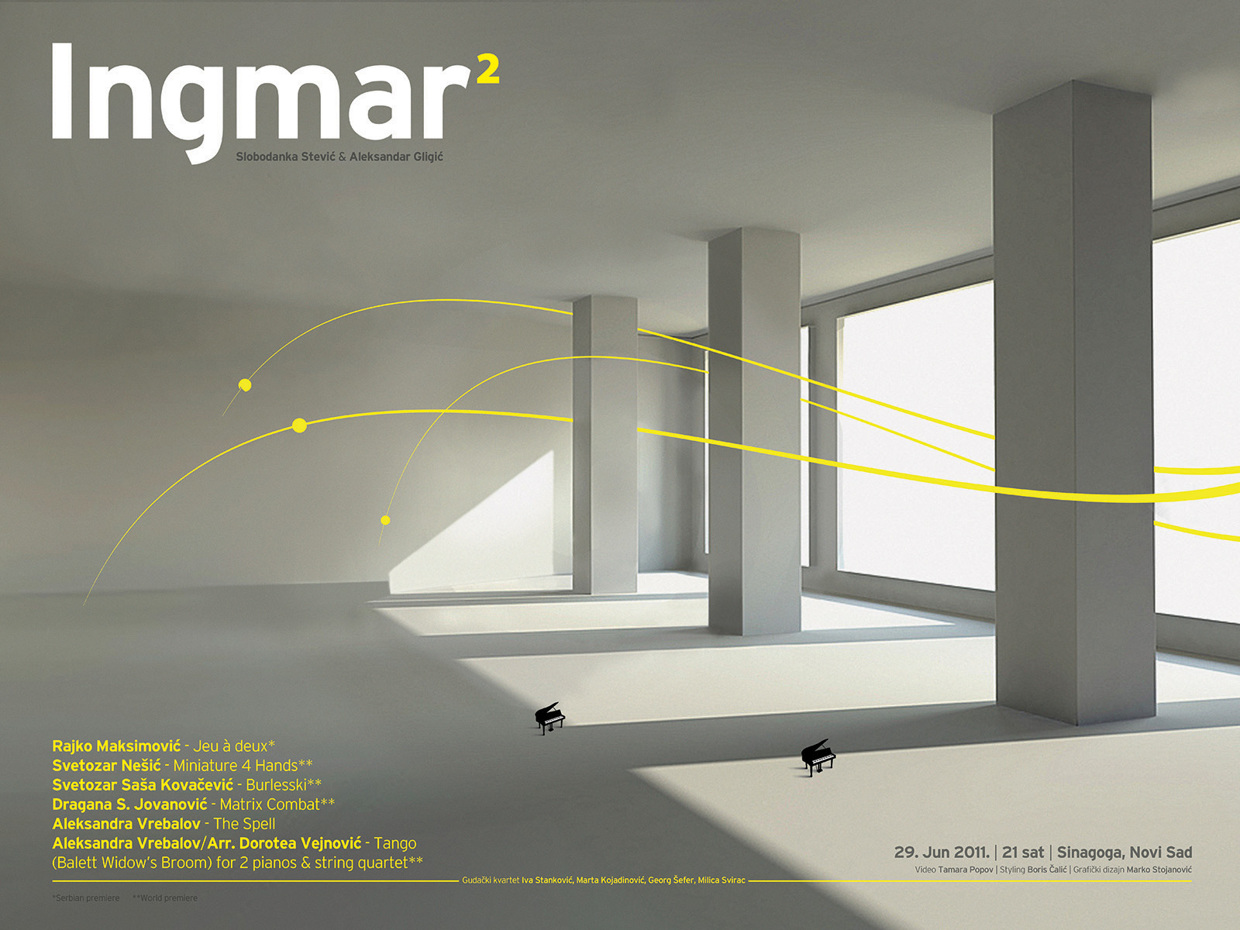 Ingmar Piano Duo, promo poster