In honor of the greatest Serbian music composer.
Visual identities for a traditional event that has been held in Negotin, the birthplace of the famous composer Stevan Stojanović Mokranjac
This music holiday is organized in the memory of the greatest Serbian composer Stevan Stojanovic Mokranjac. The festival hosts the most famous performers from Serbia and former Yugoslavia but also a number of world-famous pianists and choirs. Singing competition between choirs is the highlight of the event, and the accompanying program includes numerous painting exhibitions, book promotions, literary evenings.
Announcement poster, 2019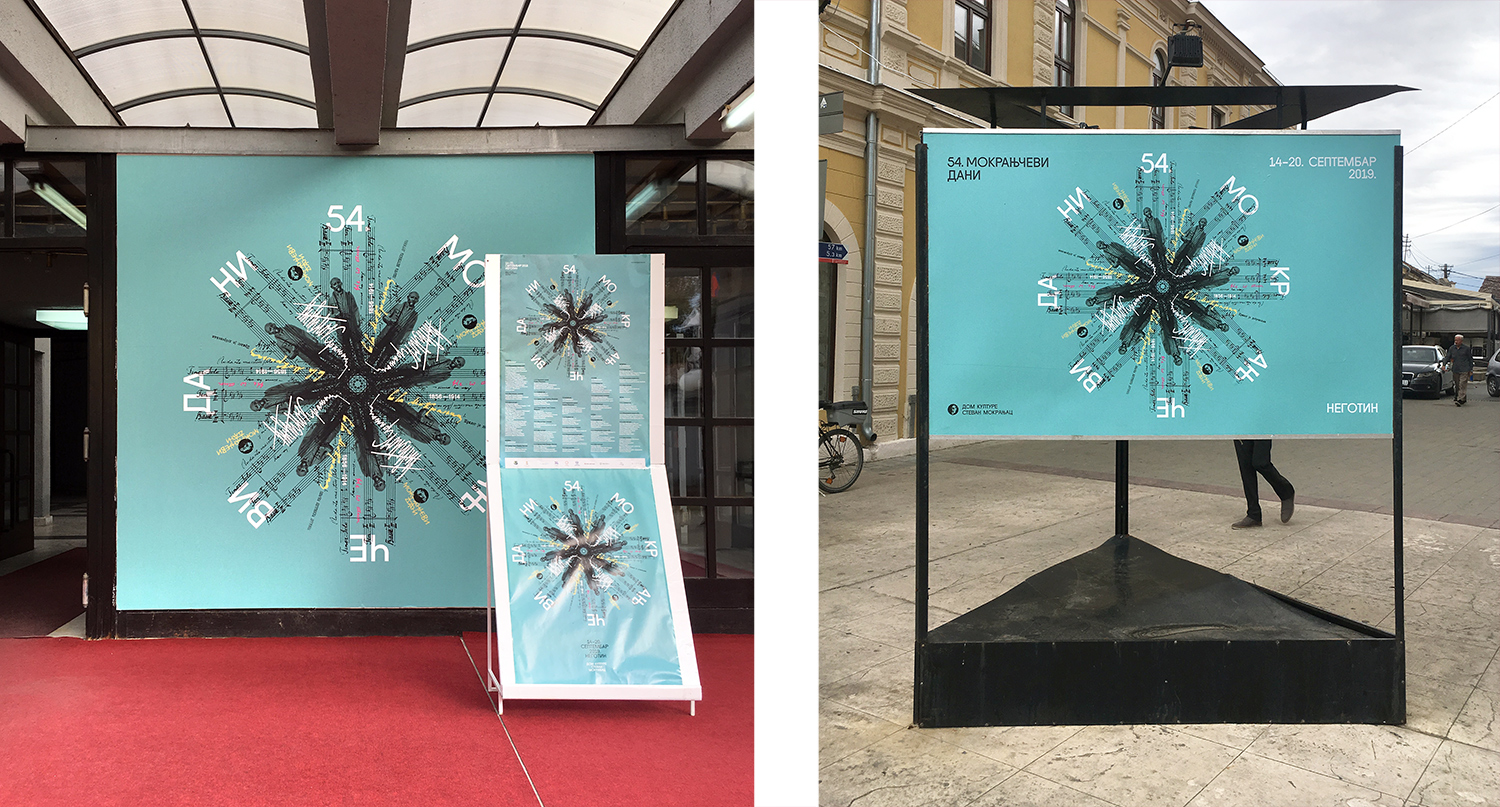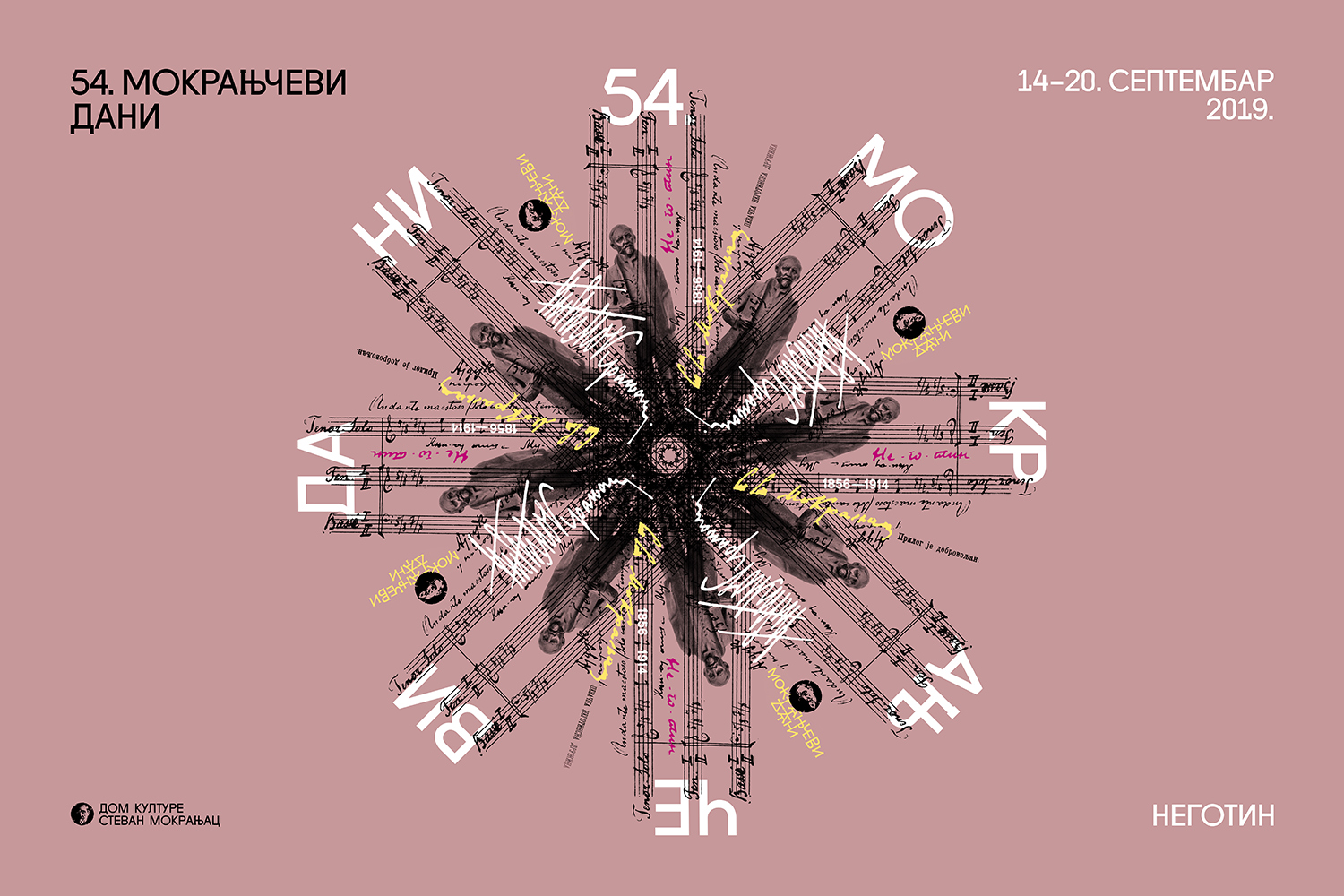 Billboard, 2019
__________

Visual identity was made of wheat, water and soil from Mokranjac's grave (burial place: 29, plot: 40, The New Cemetery, Belgrade). The growth of the wheat was photographed each day. The composer is dead but the festival grows. The different stages of the growth are used on various press materials (posters, flyers, billboards…). The promo TV spot was made as gif animation.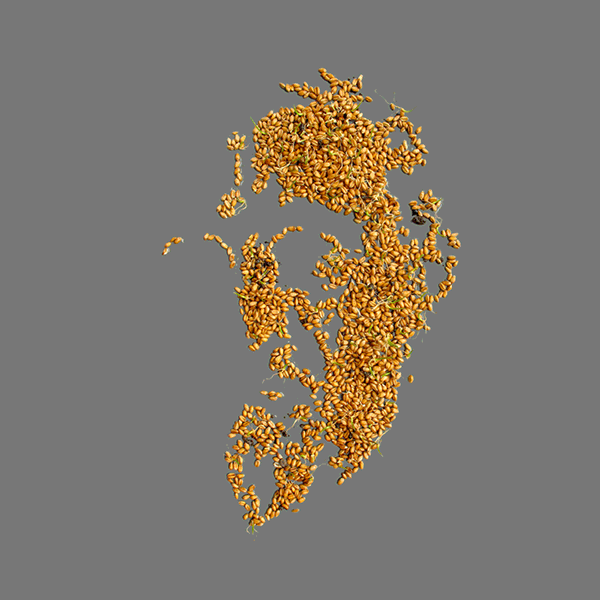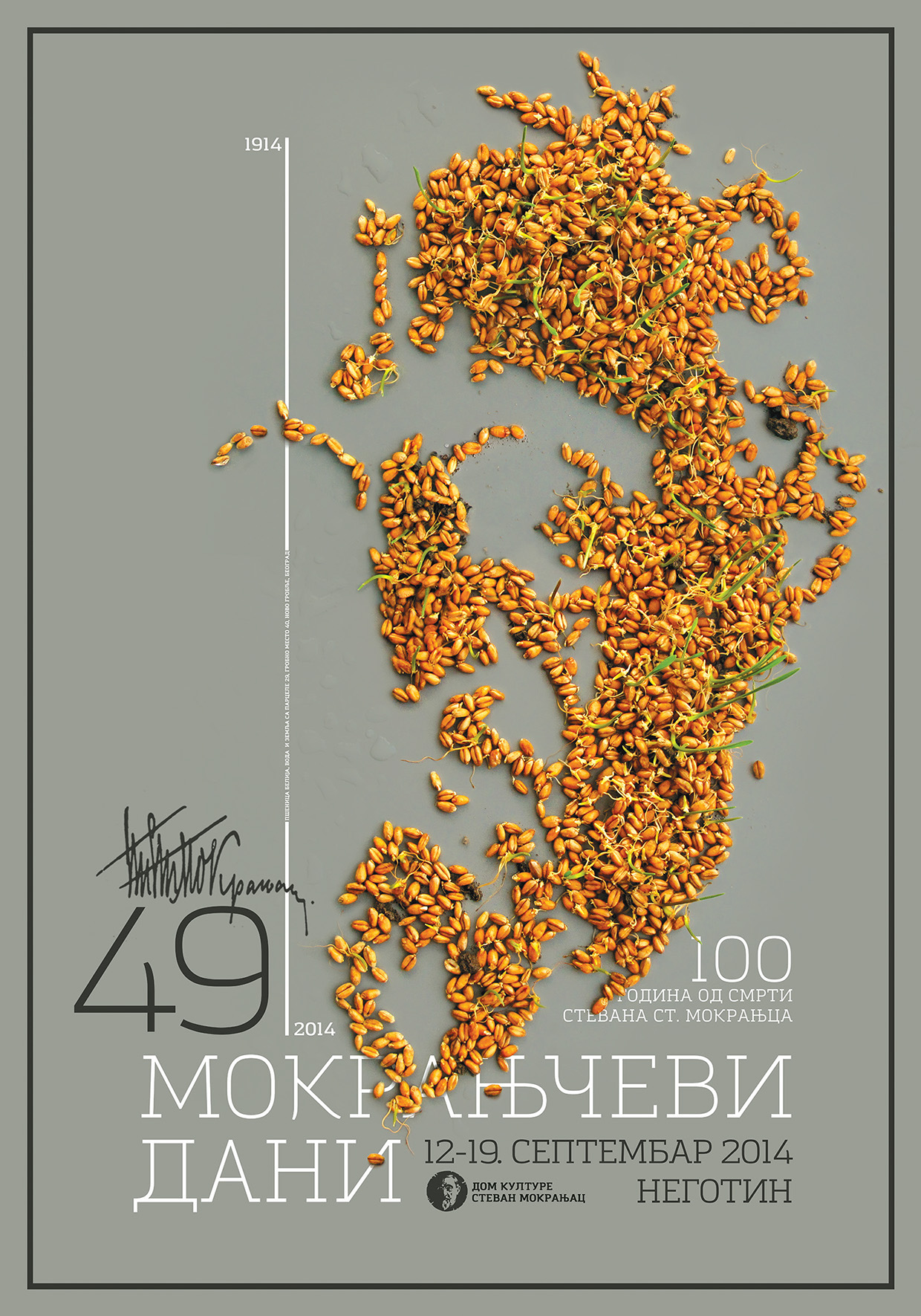 Announcement poster, 2014
__________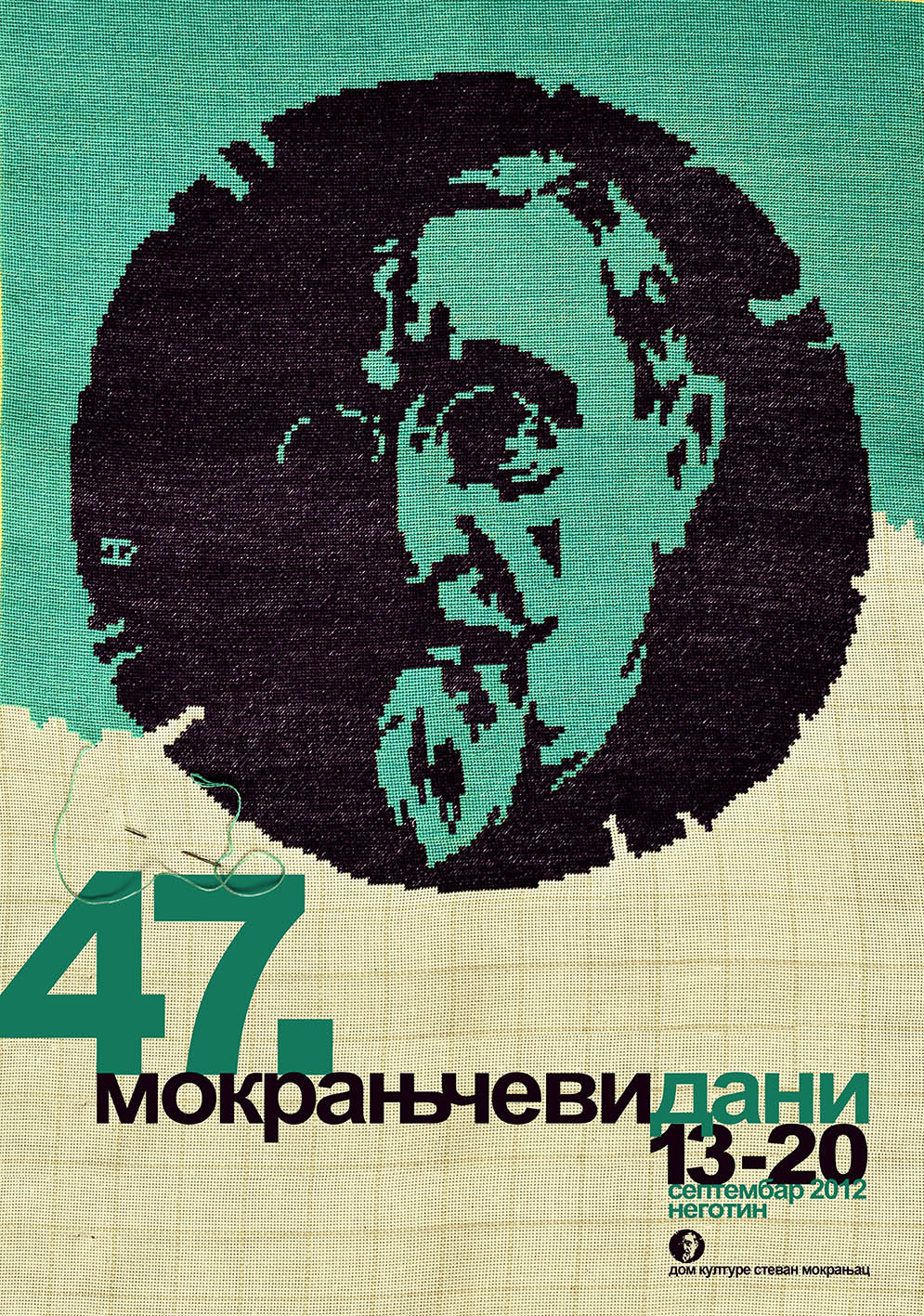 Announcement poster, 2012; (Embroidery made by women from Negotin)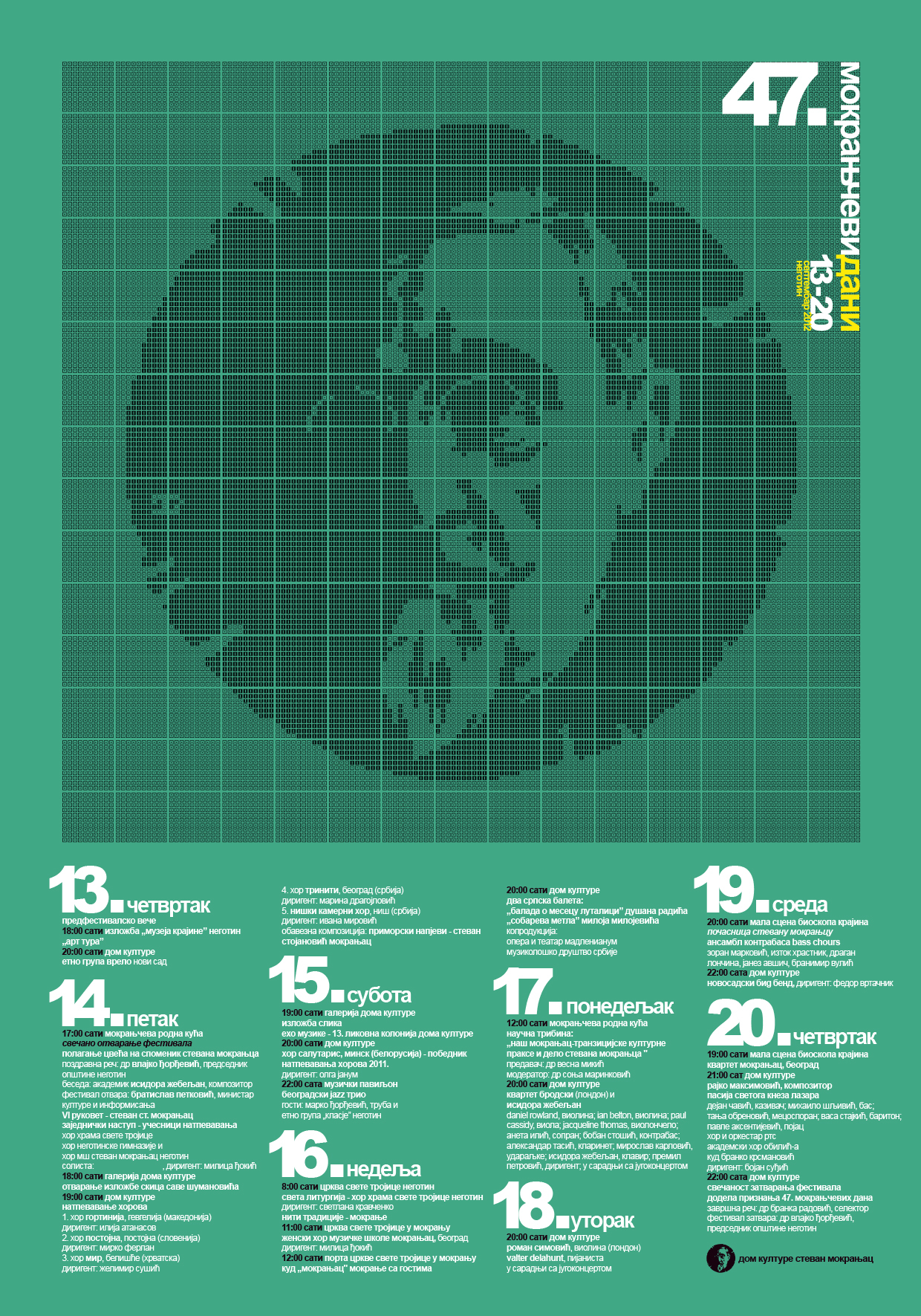 Program poster, 2012; (Embroidery pattern)
__________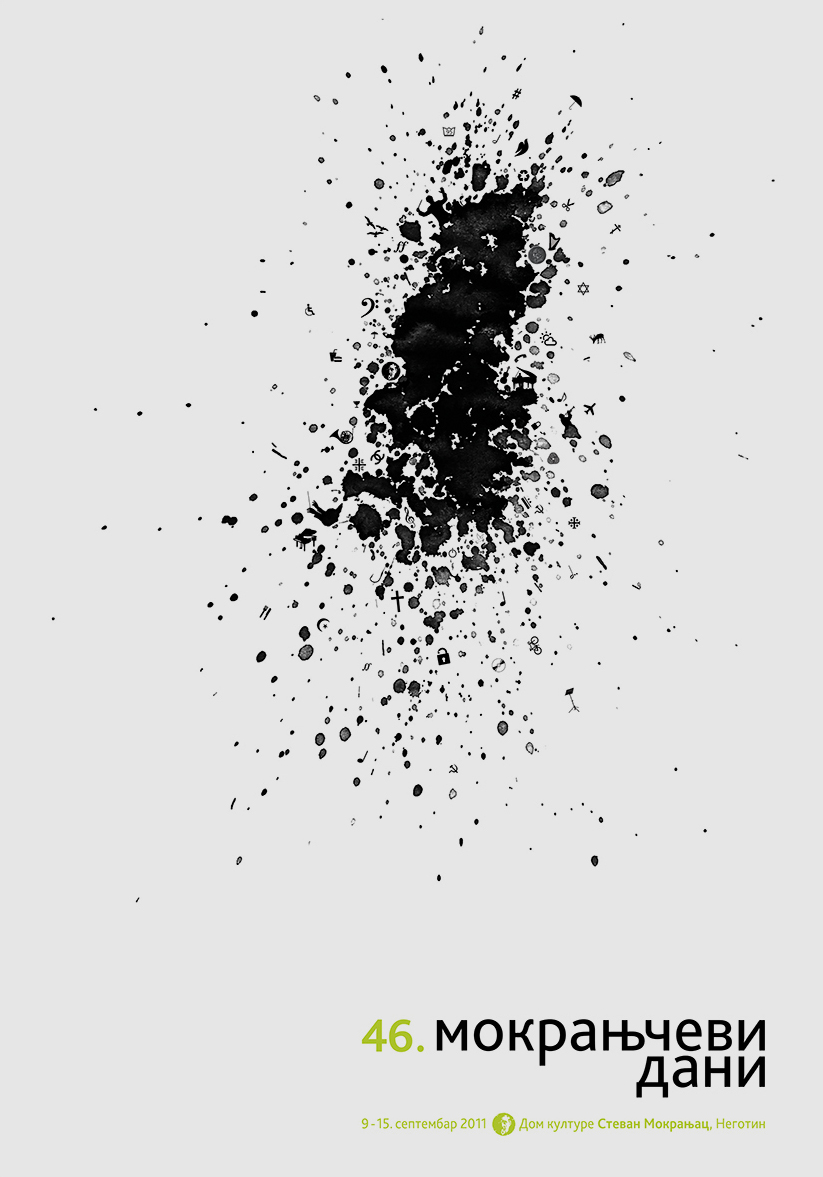 Announcement poster, 2011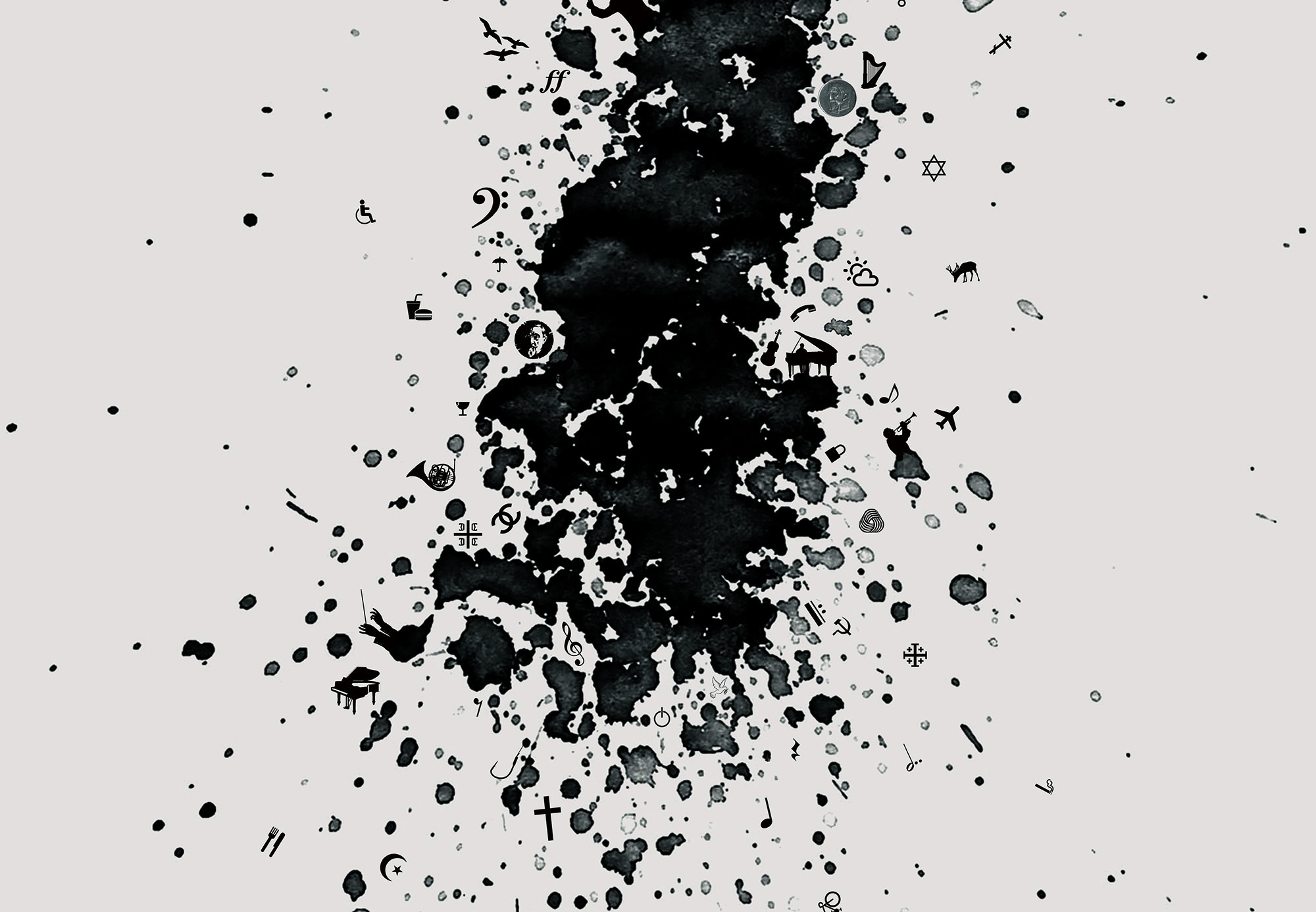 Announcement poster, 2011; (detail)
__________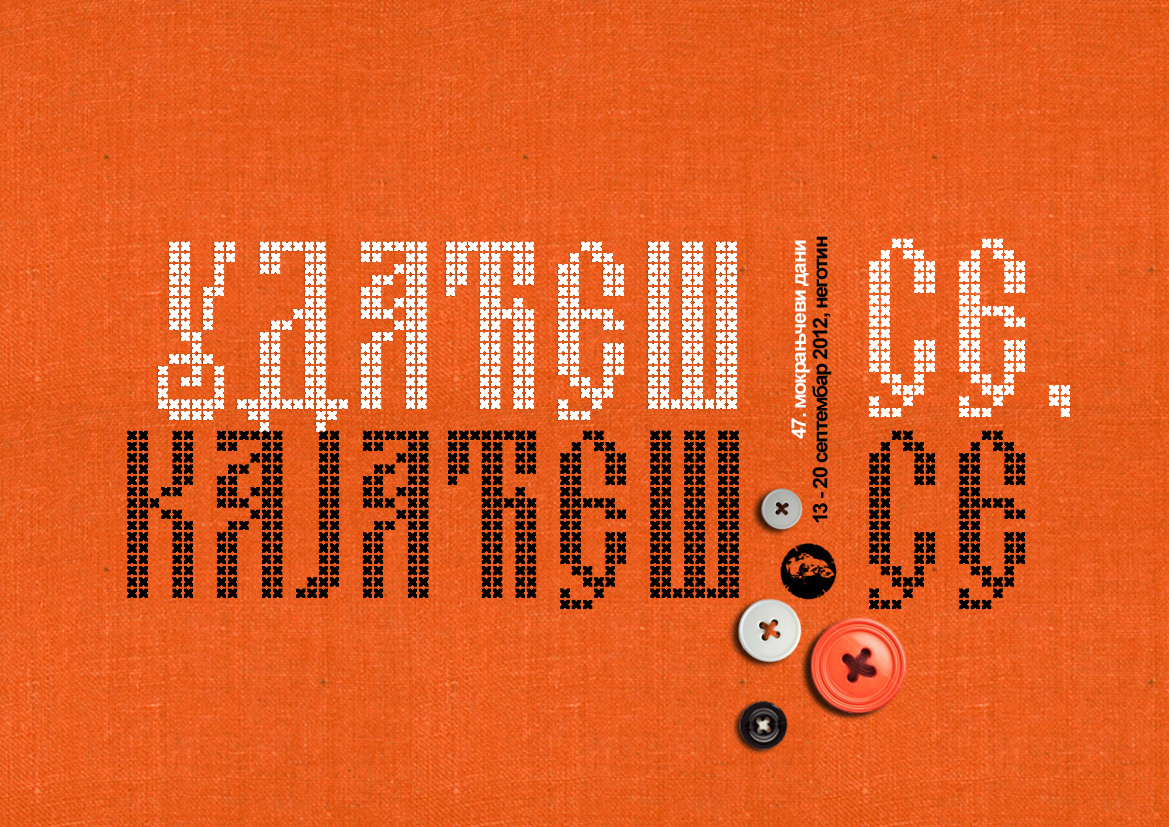 Poster proposals, 2012
__________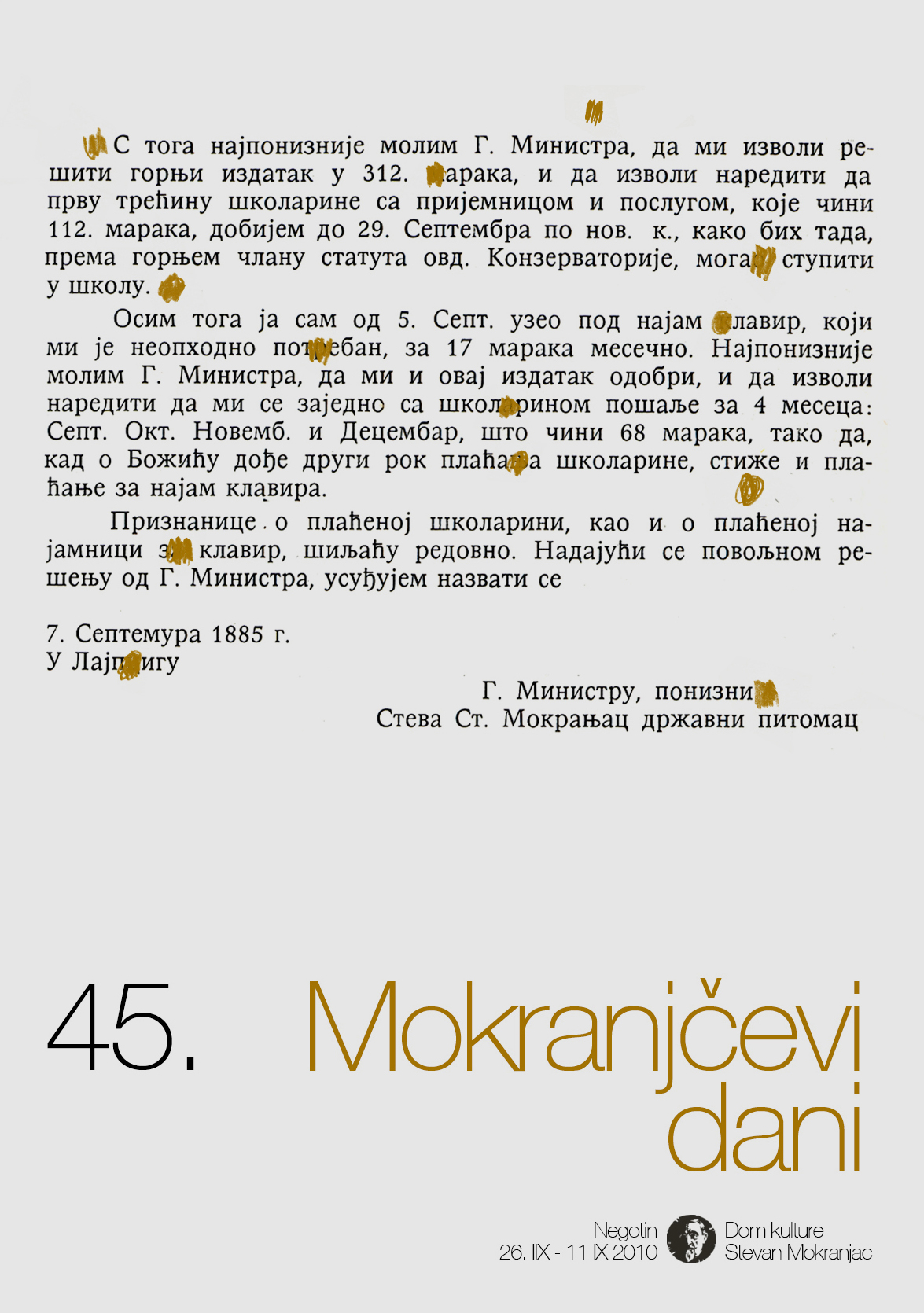 Announcement poster, 2010; (Humble letter, appeal of Stevan Mokranjac addressed to the Ministry of Culture regarding his schooling)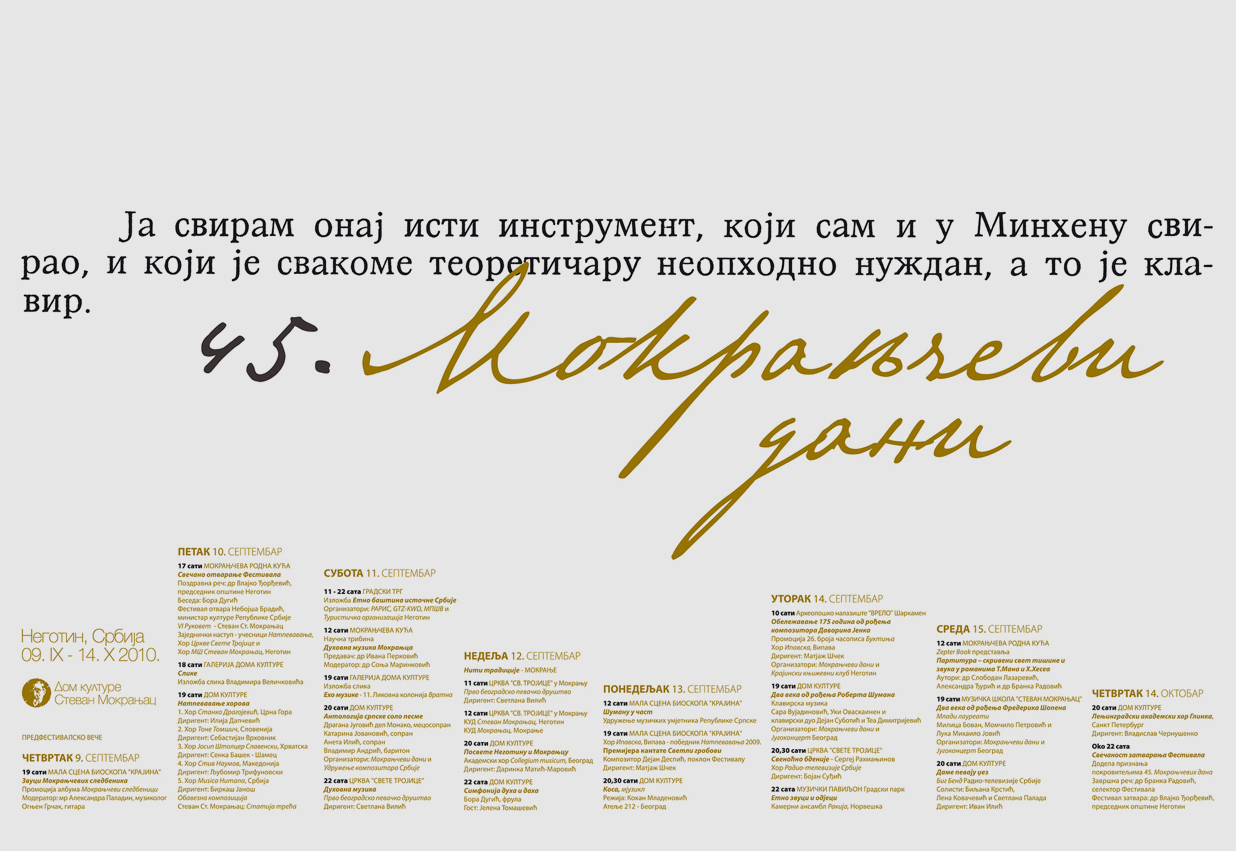 Program poster, 2010; (A detail from the letter addressed to the ministry)
__________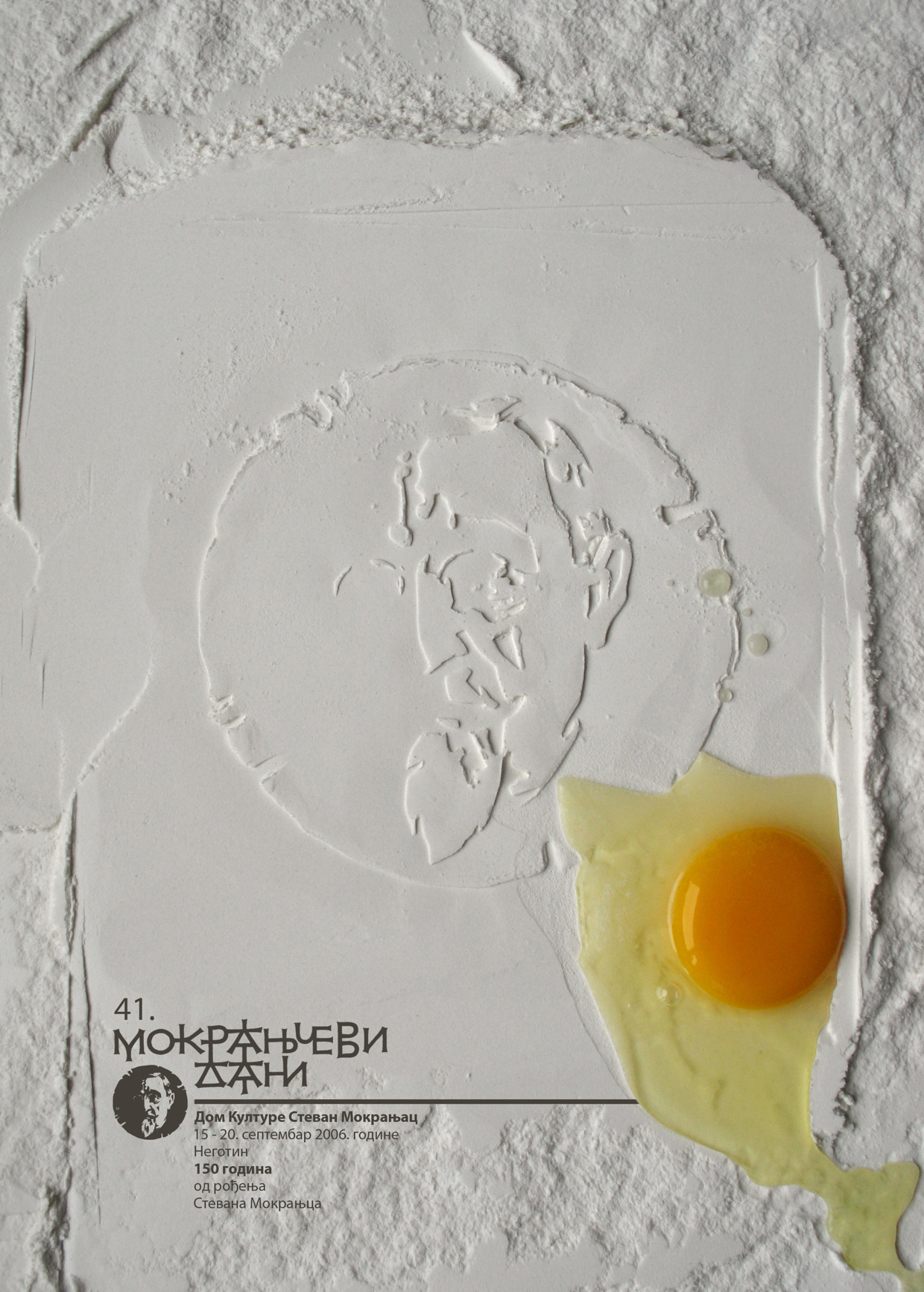 Announcement poster, 2006;