Visual identity
Posters for Cultural center Parobrod
Working for several years for the DNA Communications advertising agency, I created various materials for Cultural Center Parobrod that is a home of various events dedicated to promoting Belgrade's cultural life and work of both established and upcoming artists. Posters posted on numerous key spots around Belgrade together with online communication were the core promotion tools for these event, so during the years of our cooperation, I've created a number of poster series, connecting the events of the same type with the recognizable visual identity.
Vizuelni identitet
Posteri za UK "Parobrod"
Tokom višegodišnjeg rada u advertajzing agenciji DNA Communications, izrađivao sam razne materijale za potrebe Ustanove kulture "Parobrod" koja organizuje različite događaje namenjene promovisanju beogradskog kulturnog života i rada kako afirmisanih, tako i neafirmisanih umetnika. Posteri postavljani na brojnim ključnim mestima u Beogradu su u kombinaciji sa internet komunikacijom bili glavni promotivni elementi ovih događaja. Tokom godina naše saradnje, kreirao sam brojne serije postera koji su povezivali događaje istog tipa uz pomoć prepoznatljivog vizuelnog identiteta..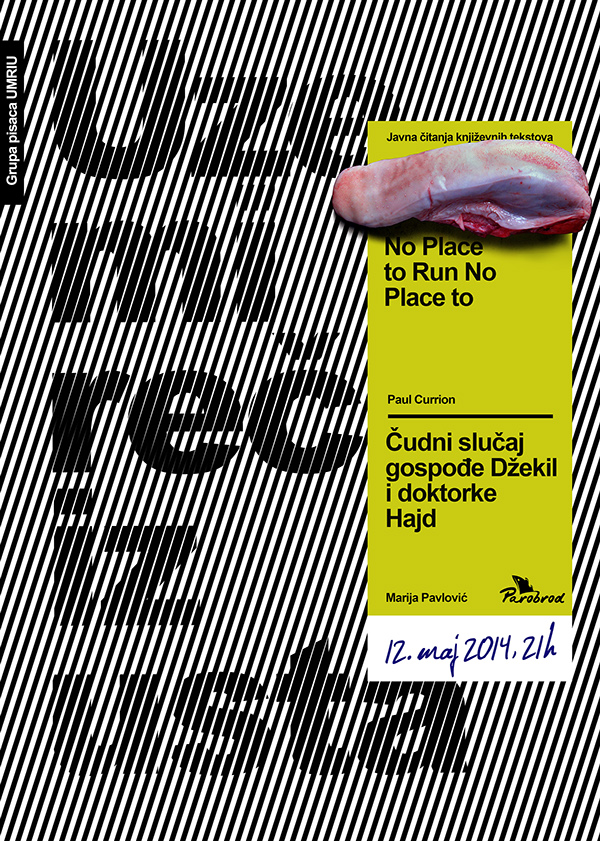 Poster for audio-visual performance of the writers group UMRIU


A series of posters with unique identity designed for the purposes of promoting a series of public readings of unstaged theater scripts, . The posters are always built around the motif of a pig with pearl necklace, while adhesive tapes in various colors and other details differentiate events/months promoted. As the series of theater scripts is called Pearls from managerial drawers, the used play of words and visual symbols alludes to the famous Bible saying, "neither cast ye your pearls before swine".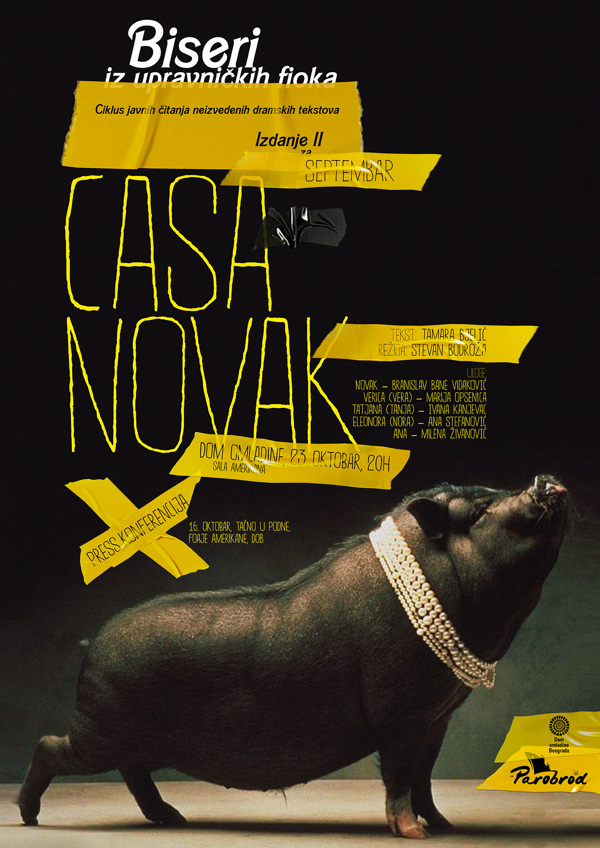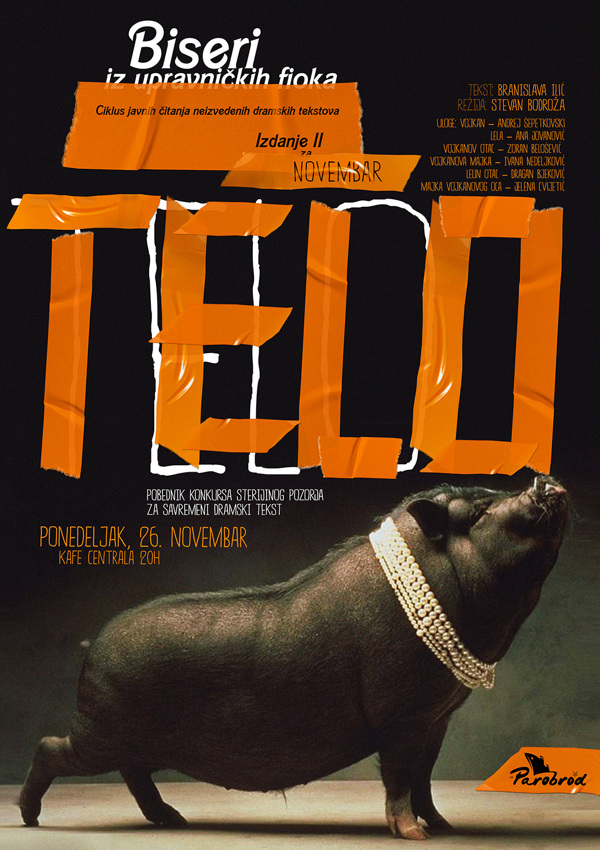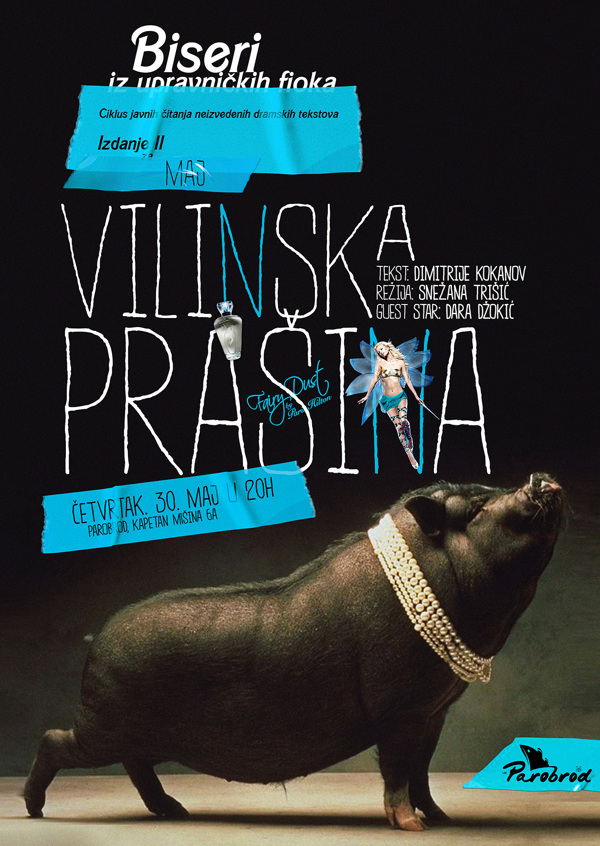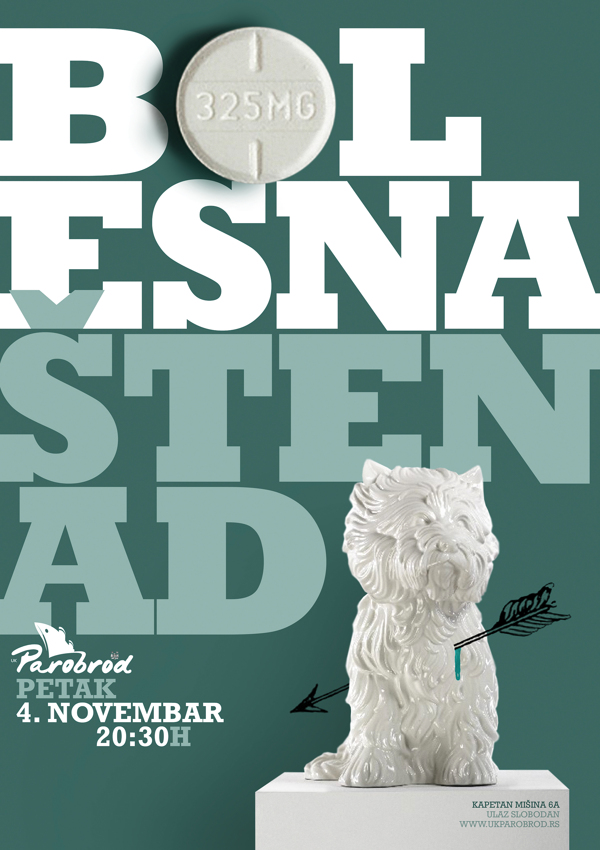 Poster for the concert of the band Bolesna štenad (Sick puppies)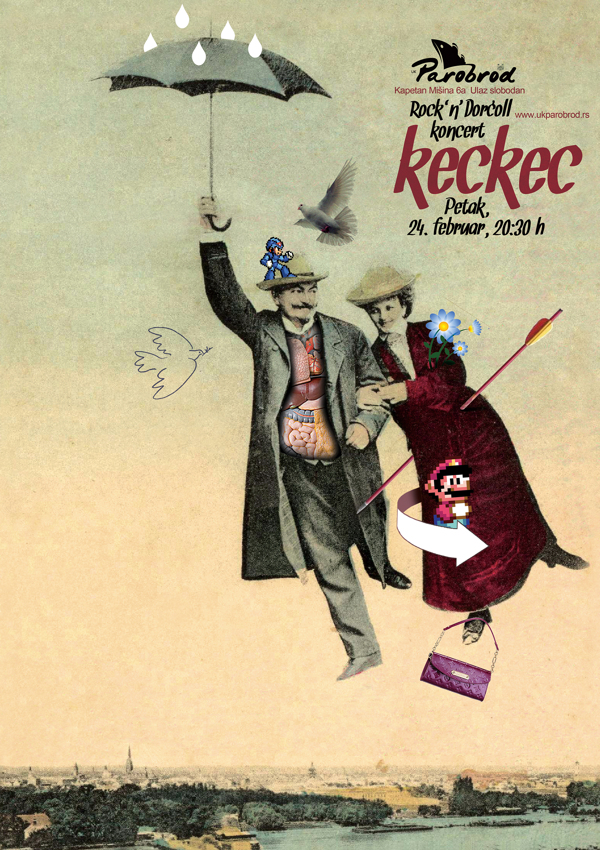 Poster for Rock'n'Dorćoll concert  of the band Keckec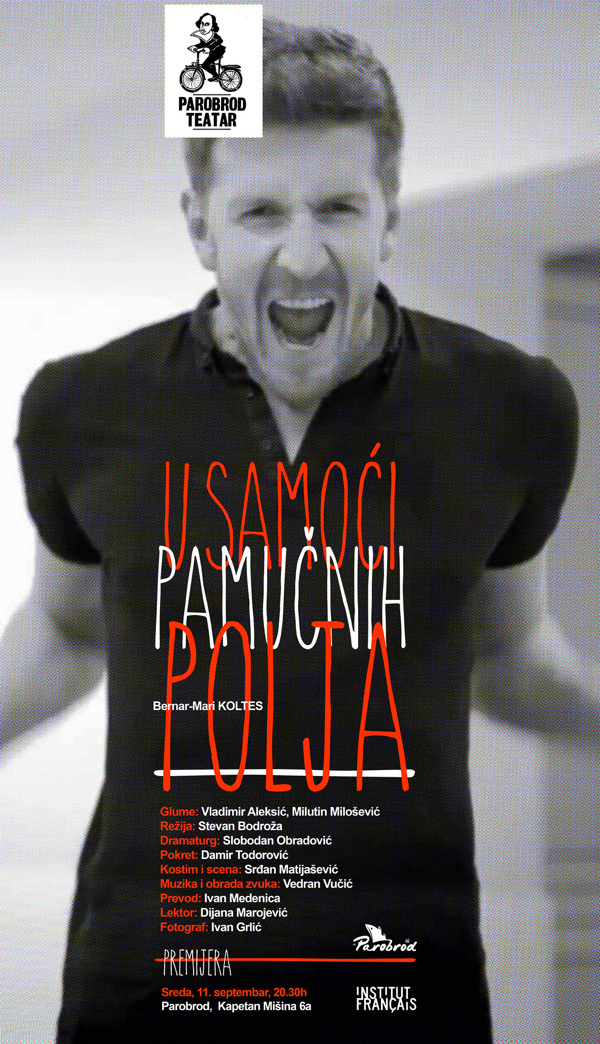 Poster for the theatre play within Parobrod theatre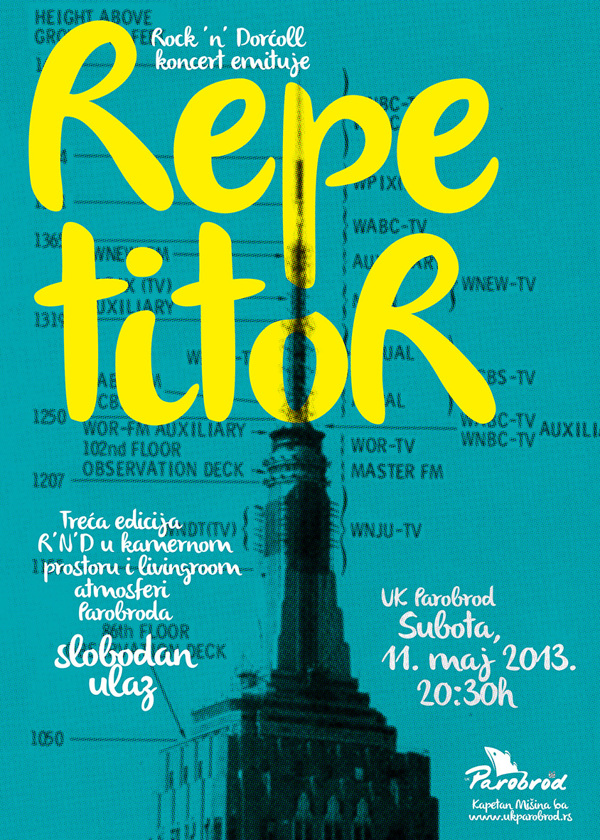 Poster for Rock'n'Dorćoll concert of the band Repetitor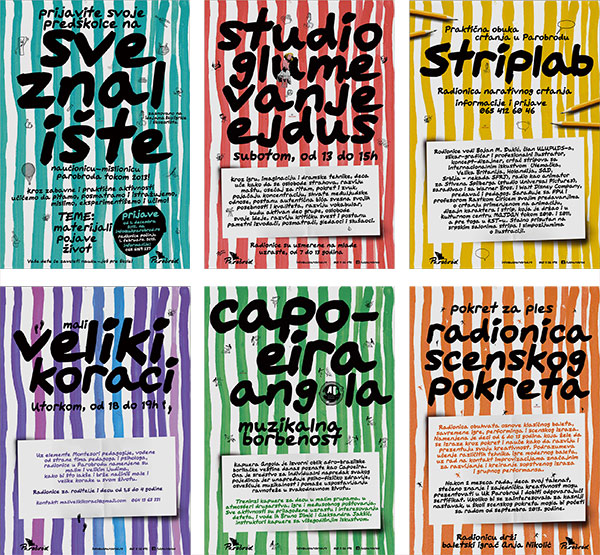 Series of posters for events dedicated to kids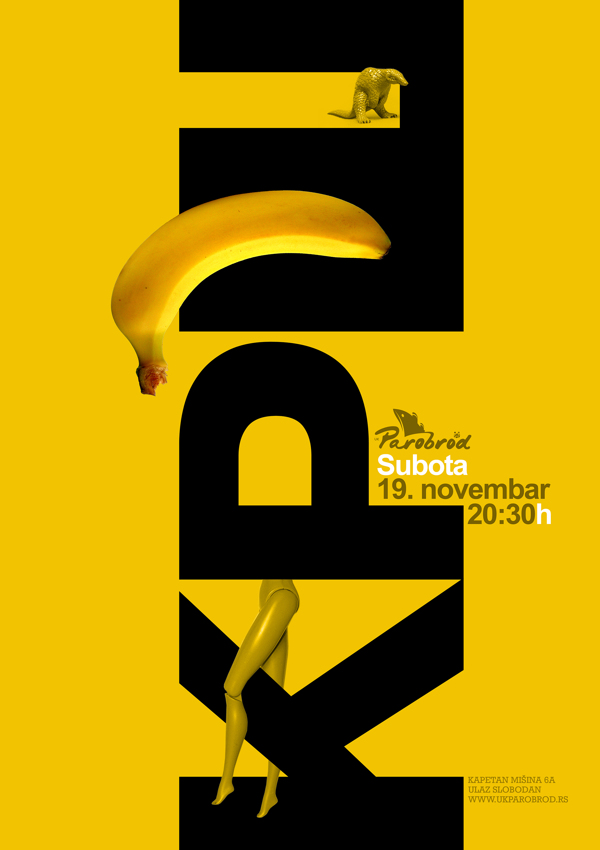 Poster for concert of the band Krš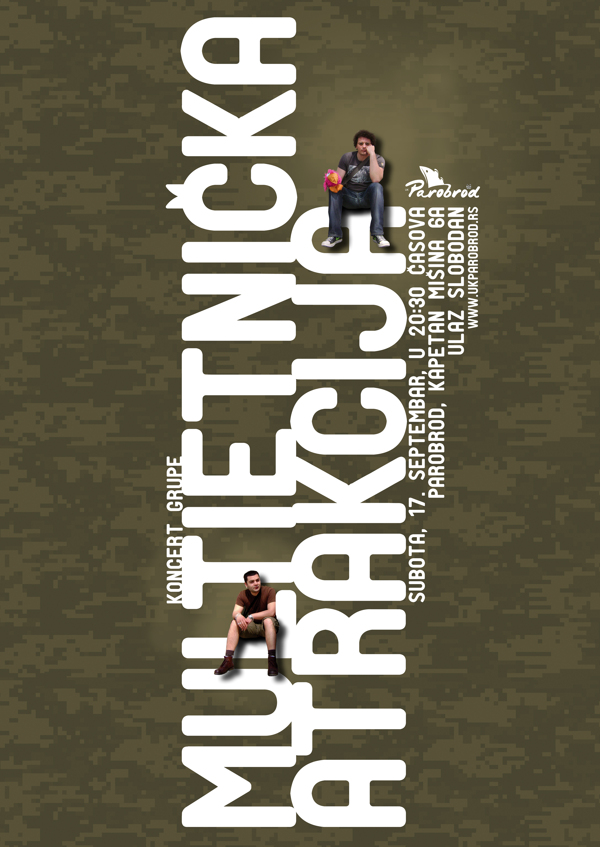 Poster for concert of the band Multietnička atrakcija (Multi-ethnic attraction)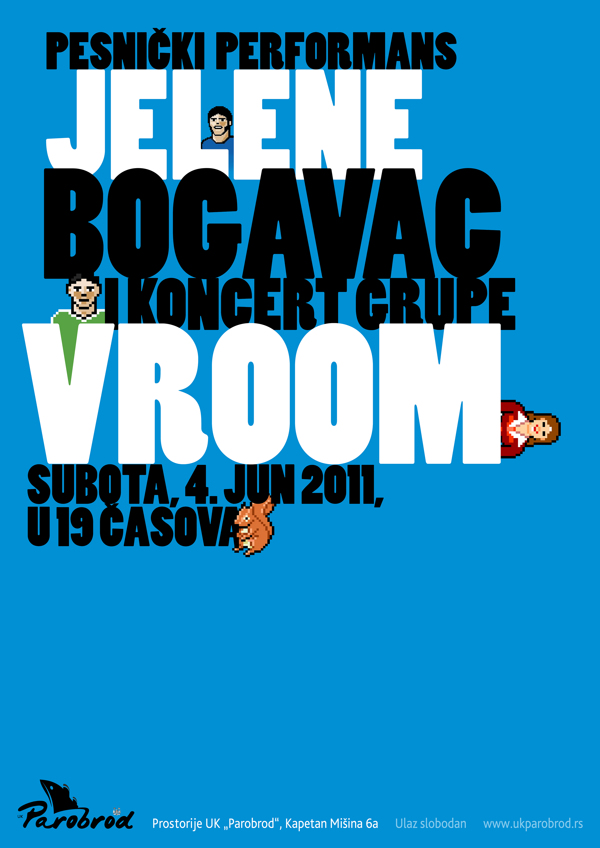 Poster for a poetic performance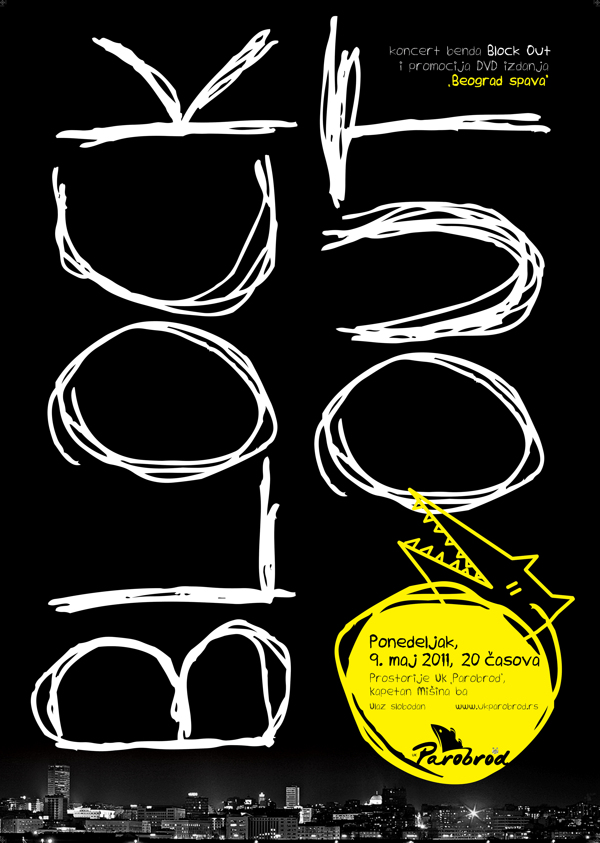 Poster for concert of the band Block Out


A series of posters promoting the acting school of Vanja Ejdus