Guerrilla art
Guerrilla action Tabula Marina was realized in March 2005 at the Academy of Art in Novi Sad. Poster shows marble table with text characteristic for NOB (Yugoslav resistance movement during II World War) memorabilia. Font and text assembly was taken from Tabula Triana, set in Djerdap gorge at the end of the first and the beginning of the second century. Poster and stickers were soon removed. True marble will be set in twenty years and tourists will buy its souvenirs. Maybe.
Gerila umetnost
Gerilska akcija Tabula Marina izvedena je u martu 2005. godine na Akademiji umetnosti u Novom Sadu. Poster prikazuje mermernu tablu sa tekstom karakterističnog stila za memorabilije NOB-a. Font kao i način slaganja teksta preuzet je sa Tabula Triane, postavljene u Đerdapskoj klisuri na prelazu iz prvog u drugi vek. Poster i nalepnice bile su brzo skinute. Pravi mermer biće postavljen za dvadesetak godina, a turisti će kupovati suvenire. Možda.
… Your action has touched the bottom of my heart. In spite of the lack of understanding in our society, there are people like you who can grasp our limitations. I am convinced that only individuals who are aware can change this situation and I am aware of the Sisyphean character of this task. Many worm regards, Marina Abramovic P.S. I would like to learn more about your work. … Tvoja akcija me je dodirnula do srca. I pored svog nedostatka razumevanja u našem društvu, ima ljudi kao što si ti koji mogu da shvate naše limitacije. Ubeđena sam da jedino svesni pojedinci mogu tu situaciju promeniti i svesna sam toga da je to sizifovski posao. Mnogo toplih pozdrava Marina Abramović P.S. Želela bih da saznam više o tvom radu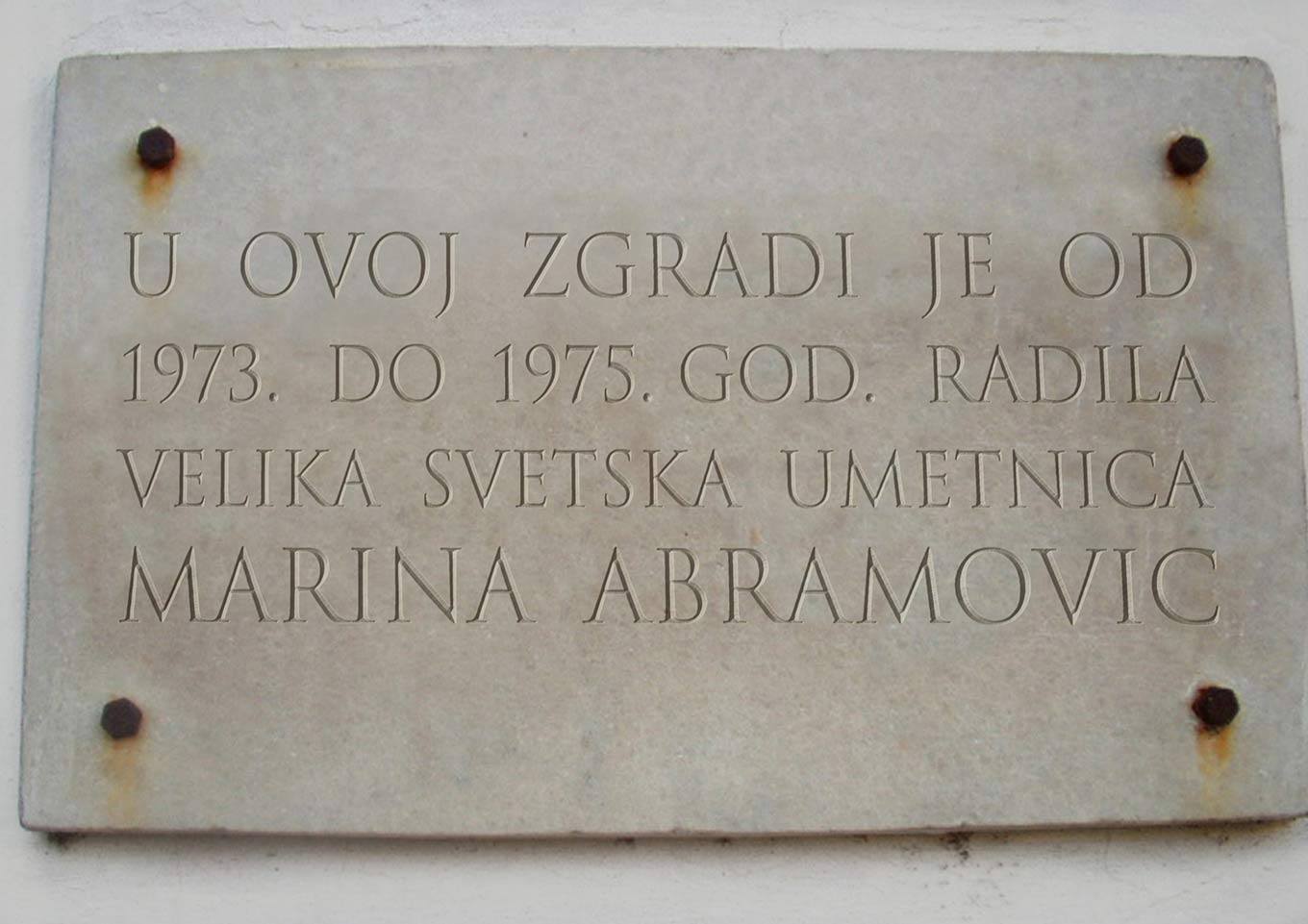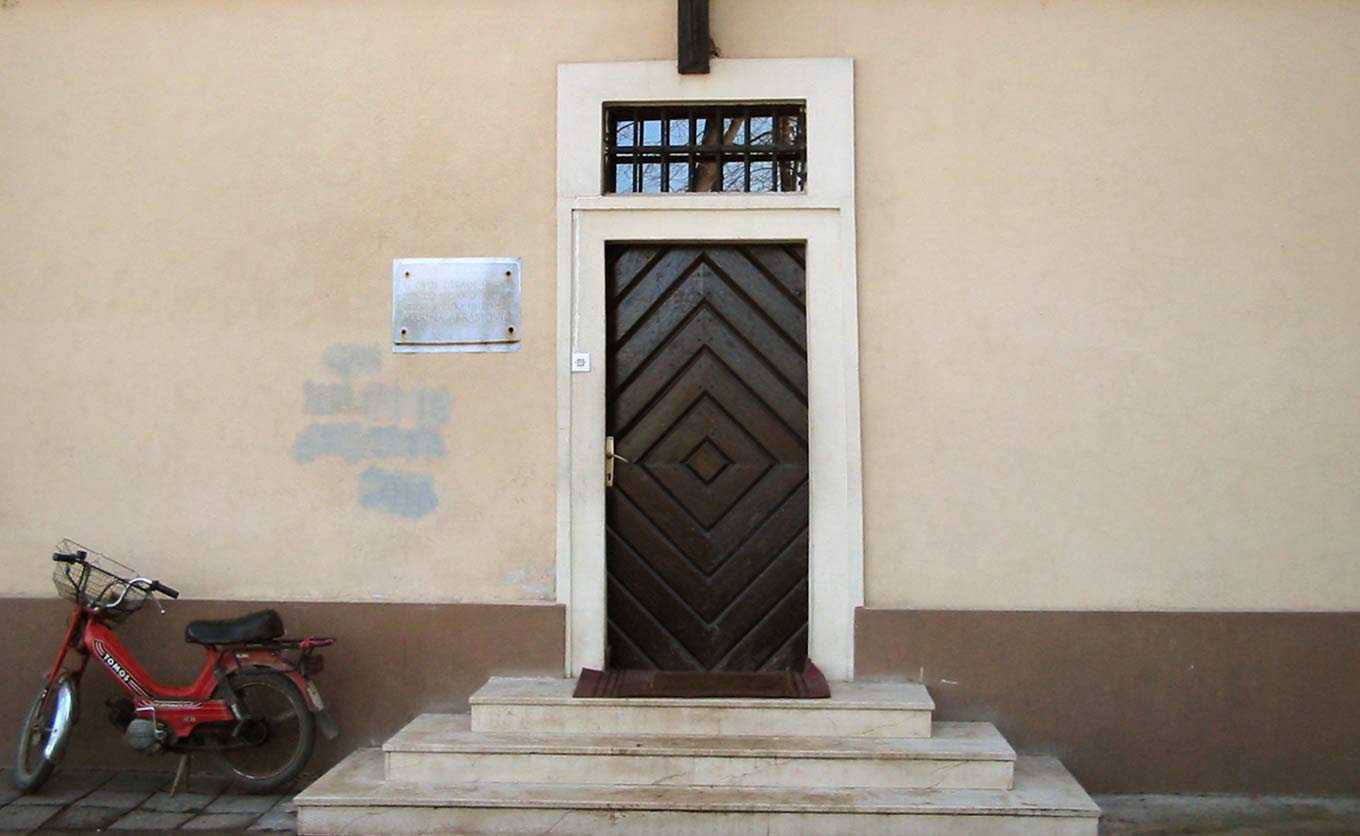 Academy of Fine Arts, Novi Sad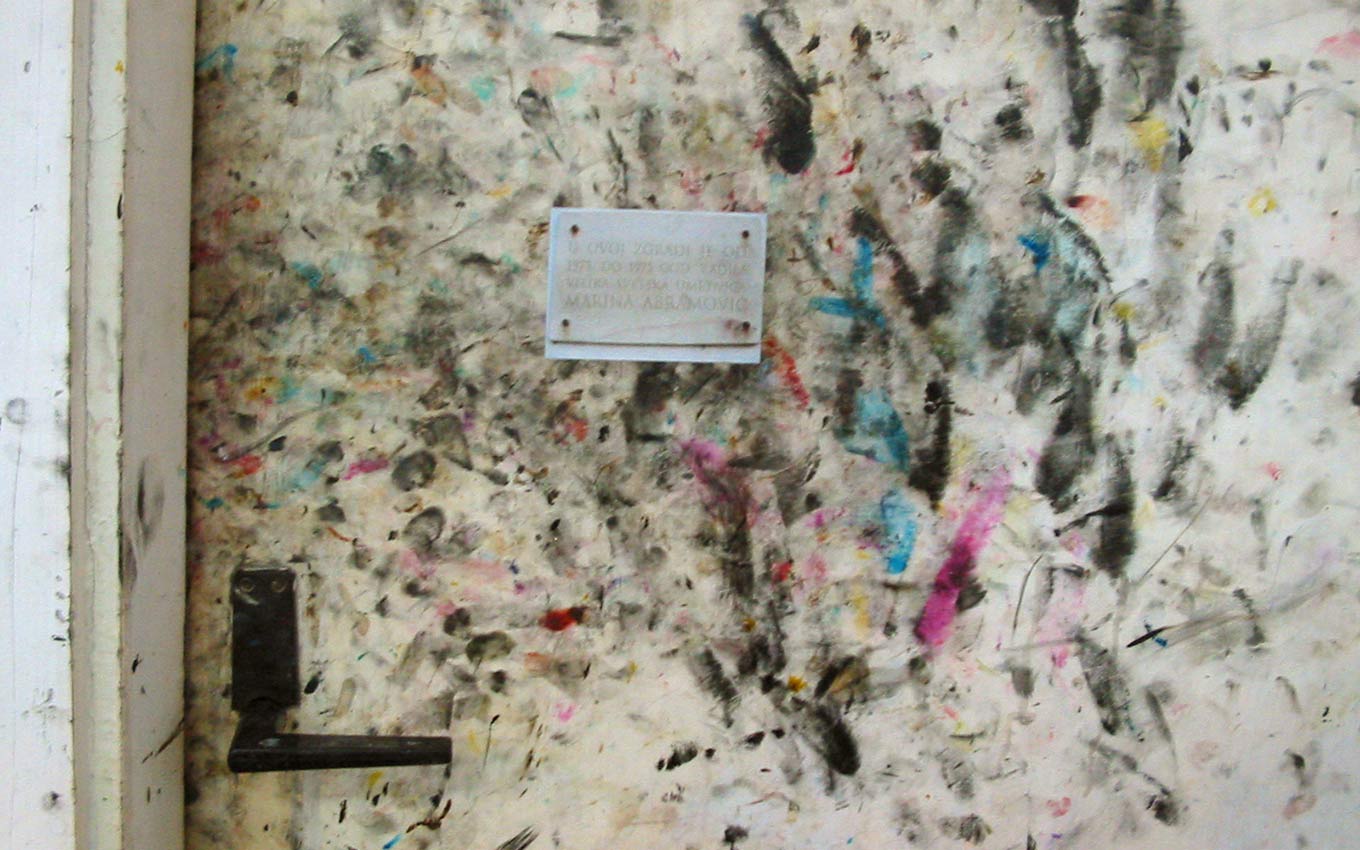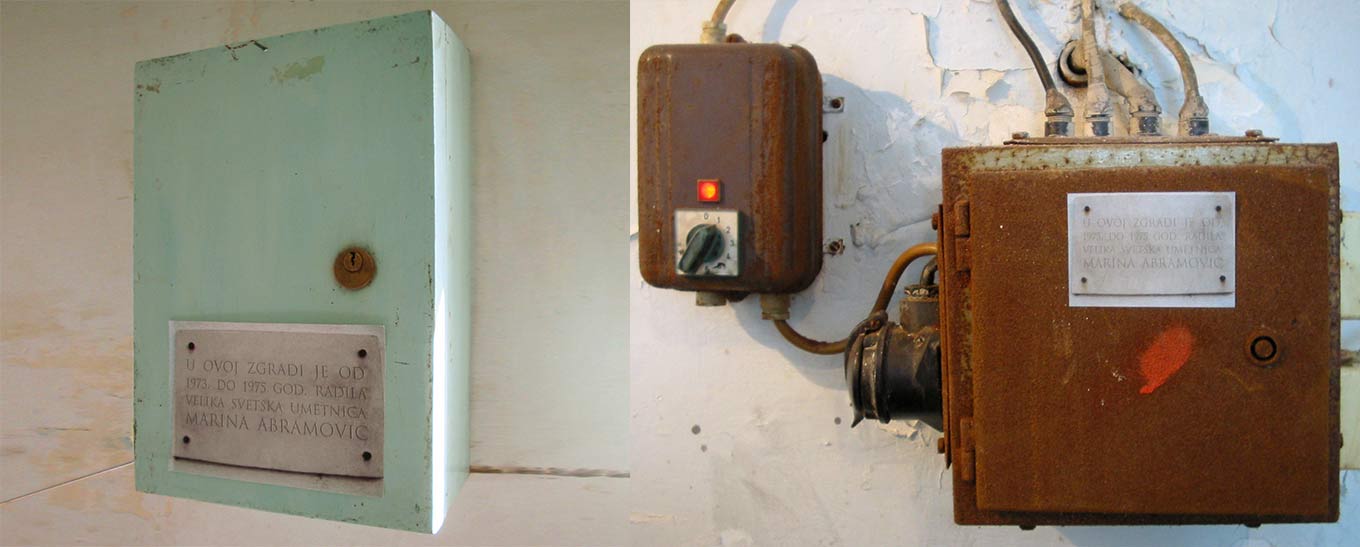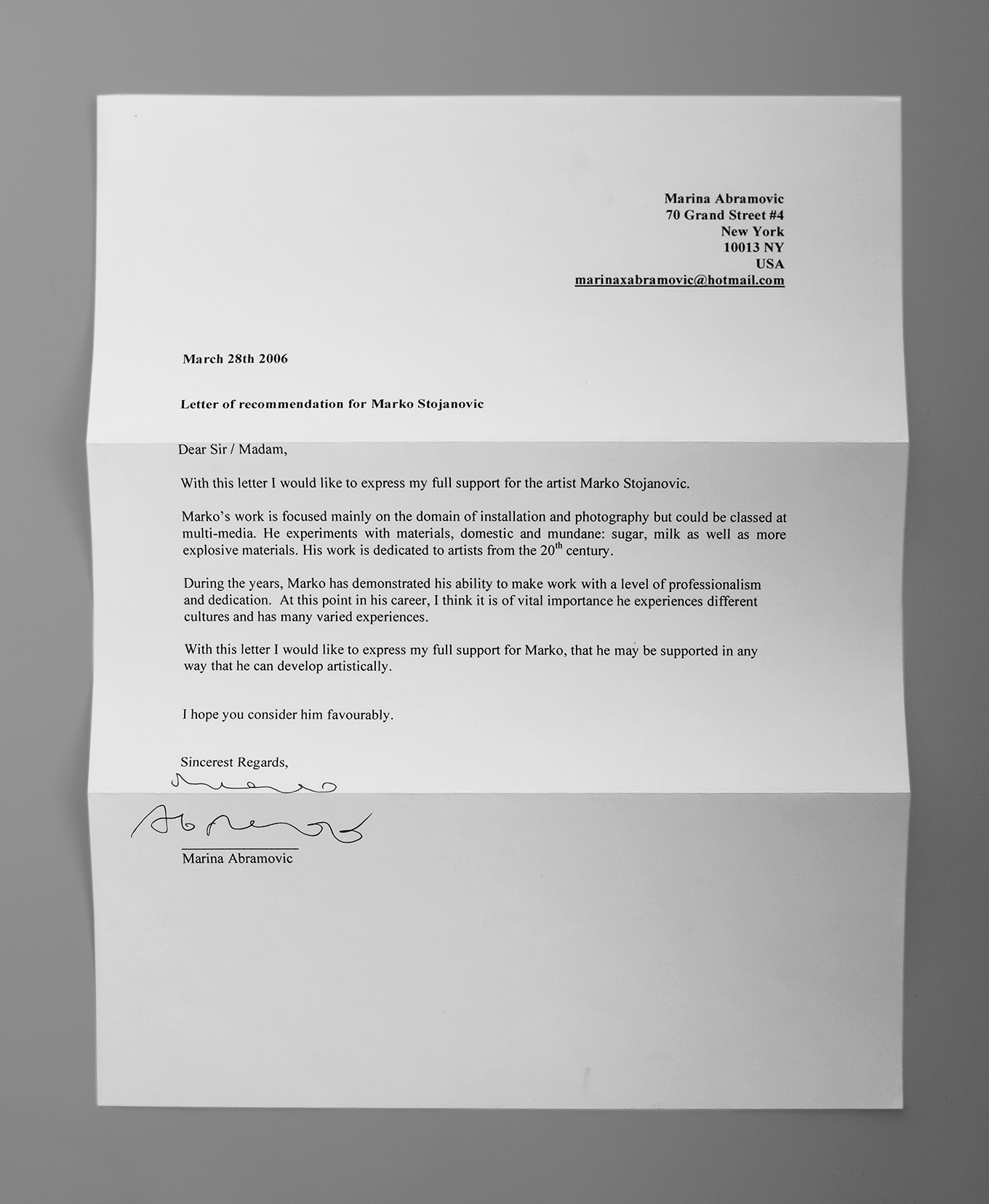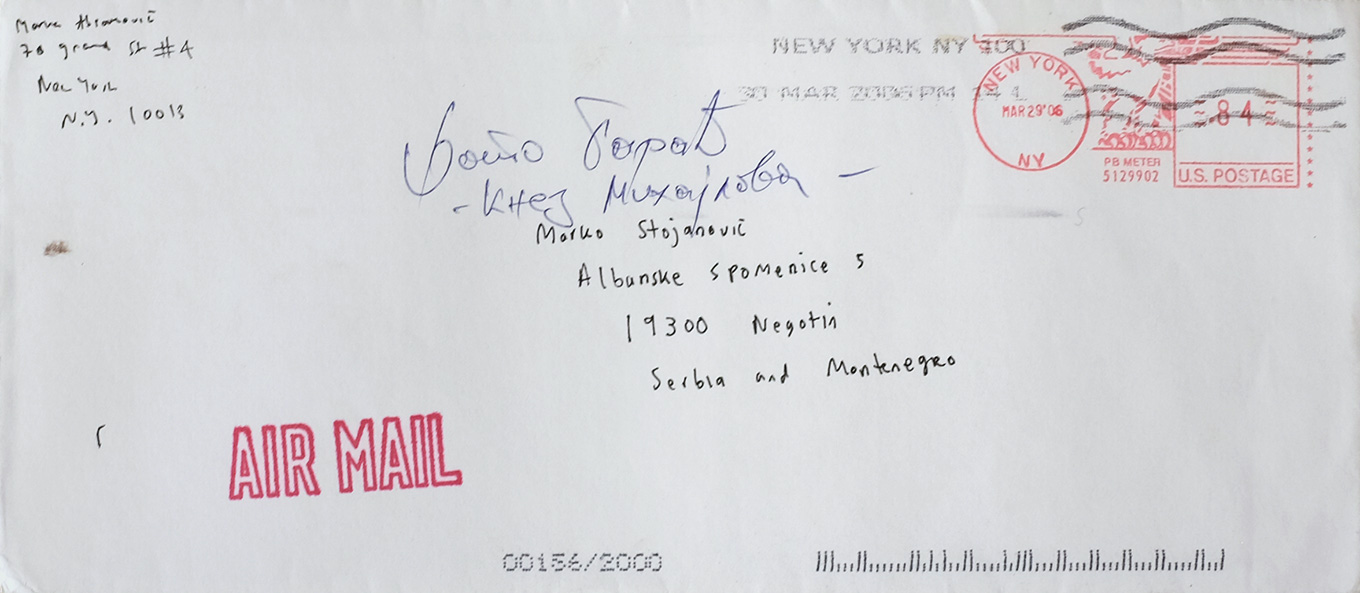 In the context of shifting the coordinates of the Law of the Father and re-interpreting or supplementing tradition, another work by Marko Stojanovic, Tabula Marina, is notable. The internationally known artist Marina Abramović lectured at the Academy of Fine Arts in Novi Sad from 1973 to 1975. And it was here that Marko Stojanovic graduated from the Department of Graphic Design in 2005. After she left the former Yugoslavia, Abramovic was almost forgotten in the artistic circles of her former fatherland, and this did not change even after the great success she achieved with her work "Balkan Baroque", which won an award at the Venetian Biennale in 1997. Today she is once more topical in Serbia, not for the works that made her renowned worldwide but above all as a financial supporter of the Foundation for the Protection of the Inheritance of Nikola Tesla, while her creative work is still insufficiently known. In contrast to the still existing "setting aside" of her work in her own country, in Tabula Marina Marko Stojanovic makes a montage of a photograph which shows the entrance to the Academy with a white marble slab such as were used in the former Yugoslavia to mark the houses where veterans of the War of National Liberation lived (let us not forget that both Abramović's parents were veterans of this war). The inscription on the marble slab says: "In this building, from 1973 to 1975, worked the internationally famous artist Marina Abramović".
Goce Smilevski
U kontekstu pomeranja koordinata u Zakonu Oca, i reinterpretacije/dopisivanja tradicije može se sagledati i još jedno delo Marka Stojanovića – u pitanju je Tabula Marina. Danas svetski priznata umetnica Marina Abramović od 1973. do 1975. godine predavala je na Akademiji umetnosti u Novom Sadu, gde je 2006. godine na smeru grafički dizajn diplomirao Marko Stojanović. Posle njenog odlaska iz tadašnje Jugoslavije, ona je skoro zaboravljena u umetničkim krugovima nekadašnje domovine, a tako ostaje i posle njenog velikog uspeha na Venecijanskom bijenalu 1997. godine, kada je nagrađena za Balkan Barok. Danas je ponovo aktuelna u Srbiji, no ne zato što je priznata u svetu, nego kao finansijer fondacije za očuvanje ostavštine Nikole Tesle, a njeno stvaralaštvo i dalje ostaje nedovoljno poznato. Suprotstavljajući se opštem nepriznanju njene vrednosti i to baš iz zemlje iz koje potiče, Marko Stojanović stvara delo Tabula Marina. Na ulazu u Akademiju postavlja poster – bela mermerna ploča kakva se koristila u vreme SFRJ za obeležavanje kuća u kojima su živeli borci NOB-a (da ne zaboravimo da su i otac i majka Abramovićeve prvoborci). Na mermernoj tabli piše: "U ovoj zgradi je od 1973. do 1975. god. radila velika svetska umetnica Marina Abramović".
Goce Smilevski